What is 5G? A guide to 5G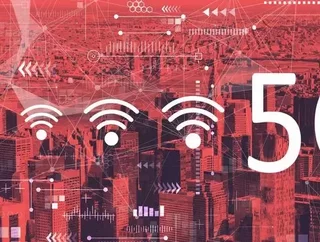 5G is the latest generation of mobile network to be circulated. It promises to revolutionise many industries, but its full potential is still unknown...
5G stands for fifth-generation mobile network and follows in the footsteps of previous generations 3G and 4G. At the time of its launch 4G set out to enable faster browsing, however 5G promises to be even faster than its predecessor. Whilst speed is important, the new mobile network is designed to allow for a greater capacity meaning more devices than ever can be connected at once. It will also be more responsive with a lower latency than previous models. 
5G will not only improve modern day technologies such as consoles and smartphones, it will also be a huge driving force in the development of new and cutting edge technologies and services.
What else can 5G do?
In addition to making our mobile phones faster, 5G can also support and facilitate the use of technologies such as Virtual Reality (VR) and Augmented Reality (AR). The network's unique qualities and services means that it could be used to remotely control technologies such as vehicles, critical infrastructure in smart factories and even medical procedures. But the list does not end there…
5G could also hugely benefit the lives of people living in cities. The services it provides could be used to develop and improve infrastructure as well as automotive efficiency and safety. 
How available is 5G today?
As previously seen with the introduction of new networks, the impacts of 5G will be delayed for some time. It is believed that its full economic potential will not come into effect until approximately 2035. 
Although it could take up to 15 years, it is forecasted that 5G could enable a staggering $13.2 trillion worth of goods and services. It could also generate around 22.3 million jobs, which is the equivalent of at least 1 job for every resident of China's capital, Beijing. 
As of June 2020, 5G was available in over 30 countries. Although this figure may seem staggering as the network was only released in 2019, many phones still do not support 5G networks. Therefore, in order to reap its rewards, you may have to upgrade to a brand new state of the art smartphone. 
However, in the future more and more network providers and mobile phones will be designed to support 5G, making it easier for more people around the world to enjoy all it has to offer.