Wearable device market up by 35.1% in Q3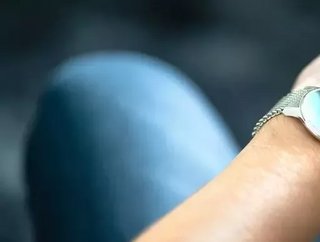 Total shipments hit 125mn units in Q3 of 2020 according to IDC...
Wearable devices have enjoyed a surge in popularity in 2020, despite an overall drop in consumer spending, a new from the International Data Corporation (IDC) has found.
According to the recent study, the global wearables market grew by 35.5% year-over-year during the third quarter of 2020, reaching 125mn shipments. 
Causes for the surge include seasonal shopping, new product launches and the global pandemic, which has resulted in greater digital connectivity between people. 
Spending habits have also changed globally, with larger investments in electronic devices and less money spent on travel, dining out and leisure activities. 
Most popular
Apple has led the , enjoying a 33.1% share of the market during the third quarter. Indeed, Apple has also seen the biggest growth among electronic companies, with a 38.8% increase in sales of wearable devices in comparison to 2019.
AirPods and Apple Watches became popular due to a pandemic-driven demand. Apple's expanding Watch lineup also ensured that devices were available at multiple price points, including new mid-level products such as the Watch SE. 
Xiaomi followed in second place with 17mn units shipped, 12.8mn of which were basic wristbands. The Chinese multinational electronics company, offered low price points along with international expansion. This combination drove the company forward with 26.4% year-over-year growth.
In third place, Huawei's total unit shipments were 13.7mn. Despite facing US sanctions, the company experienced growth across multiple markets. However, most of Huawei's shipments were within China. But despite not relying on Google for its watches and with many components coming from non-US vendors, the negative impact to Huawei's wearables business has been smaller than in other tech categories.
Samsung came in fourth and took a different approach to other competitors. The company mobilised its earwear market, launching multiple brands across the board. The strategy paid off with hearable shipments reaching 8.4mn during Q3, along with 2.6mn smartwatches. 
Open economies
The re-opening of economies in the third quarter of 2020 also resulted in an upsurge in sales as consumer spending, driven by optimism, was boosted. 
Jitesh Ubrani, research manager for IDC Mobile Device Trackers explains, "Many countries began easing restrictions and opening up their economies during the third quarter, which helped bolster outdoor activity as well as demand for wearables. Meanwhile, a broader range of price points from numerous vendors meant that there was something for everyone."
But demand for wearable products is also on the increase, says Ramon T. Llamas, research director, Mobile Devices and AR/VR. He believes the market has seen an unprecedented increase in first-time device wearers. 
"The double-digit growth not only indicates strong demand, but also suggests that many people got a wearable device for the first time in both emerging and developed markets," Llamas remarks.
He adds, "Consider what this means: a larger installed base of wearable device users going forward and a larger opportunity for device replacements in the years to come. And, as some wearers own multiple devices – like earwear and wristwear – the wearables market will enjoy sustained demand."