Vodafone's 5G SA network reaches 35mn people in Germany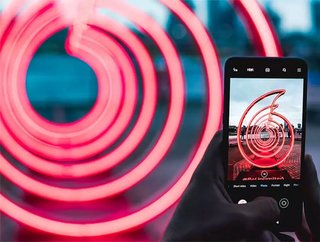 Vodafone Germany's 5G Standalone 5G network has stretched to 35mn users following a country-wide expansion
Vodafone is making faster progress with the 5G expansion than it first announced. 35 million people can already use Vodafone's 5G network at home today. Now the digitization group is starting a 5G offensive and is relying on even more quality on the network. 
Vodafone activates large areas of 5G standalone at the mobile radio stations, using the most modern 5G technology in Europe. Thanks to the activation of 5G standalone with the 5G area frequencies, real-time cellular communications are now available to 10mn people, the company said in a statement. With 5G standalone, Vodafone's entire 5G network will become a real-time network by 2023.
Hannes Ametsreiter, CEO of Vodafone Germany, said: "We activate the most modern 5G network in Europe. In the coming year, every 5G antenna will also become a 5G standalone antenna."
He added: "We are turning on the expansion turbo and turning our entire 5G network into a real-time network - in the city and in the country, with all available 5G frequencies. In the coming year, every 5G antenna will also become a 5G standalone antenna. With 5G, we not only bring high bandwidths but also extremely short response times and network slicing to people and factories. Our 5G network then reacts as quickly as the human nervous system and needs less and less power to transmit data."
The "only way" to use the new generation of mobile communications to their full potential 
Vodafone will also activate modern standalone technology in the entire 5G network by 2023. Even in the very important core network, all data is transmitted and processed exclusively by the 5G infrastructure. The telecom says "this is the only way people, machines, and sensors can use the full power of the new generation of mobile communications. 
In addition to high bandwidths, which are already possible with the 5G non-standalone technology known in many places, this also means extremely low latency times of around 10 milliseconds and network slicing.