Vodafone: Network slicing and its role in 5G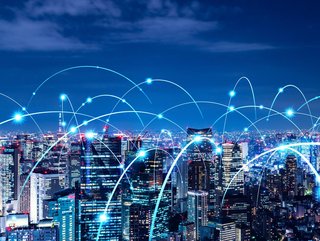 Following Vodafone and Ericsson's creation of the UK's first on-demand 5G network slice, we take a look at the concept in more detail
Ericsson and Vodafone recently announced that they had completed the first on-demand 5G network slice in the UK. In a joint lab demonstration, the two technology teams worked together to create an on-demand 5G network slice that was configured, using a RAN slicing function, to provide the low latency and high bandwidth required for a virtual reality use case in a retail store.
The slice guaranteed a download speed of 260Mbps and latency of 12.4 milliseconds. The lab trial is the first of its kind for the mobile industry in the UK. Taking around 30 minutes to complete, The process, from placing an order to creation of the network slice to carry live network traffic, demonstrated Vodafone and Ericsson's ability to rapidly deliver automated and customised connectivity services as customers' needs change.
Speaking at the time of the news, Andrea Dona, Chief Network Officer, Vodafone UK, said: "Network slicing is an incredibly valuable step forward. By segmenting our network, and customising different slices for different requirements, we can bring to life new ideas that would be impossible otherwise. When we configure our network to empower new services, industries like gaming, entertainment and healthcare can enter a new era. What might seem like science fiction is one step closer thanks to network slicing."
What is network slicing?
According to Vodafone, network slicing is a new approach to managing quality of service on telecommunications network infrastructure. By creating multiple virtual networks that sit on a single physical network, telecommunications operators can create different network experiences by defining the variable characteristics of that slice.
To put this into practice, a certain percentage of the available spectrum is dedicated to create numerous slices, while the rest is available for general use as it always has been. As 5G connectivity is more efficient than 4G, Vodafone says that the general public won't see any impact on performance of the network for their devices.
A network slice can be configured to cover any geographical location where the network is available. A slice can be dedicated to a specific location (an office or a campus) or the entirety of the UK. The availability of the network slice is defined by the customer.
The slice can also be made available to as many devices as necessary, and the customer defines access to the slice.
Why has network slicing not been available before?
The reason why network slicing has not been available is that it hasn't been needed before, Vodafone says. 4G networks provide a connectivity service that can deliver the desired experience for the vast majority of applications that are available to business and consumer customers today. However, as more services are digitised, new use cases emerge and more "things" are connected to the network, telecommunications operators must manage networks in new ways.
Network slicing is only available on 5G Standalone networks. A 5G Standalone network is one that does not rely on any 4G network infrastructure, including the core network.