Vodafone Oman taps Ericsson for greenfield 4G, 5G network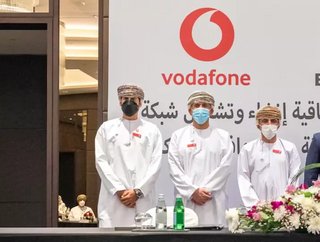 Ericsson will build and maintain a new 4G and 5G greenfield RAN network to power Vodafone's coverage over the next five years. 
Vodafone Oman has selected Swedish communications and electronics giant Ericsson to build and maintain its new radio access network (RAN). The greenfield network development was announced on September 30, and establishes the partnership for at least five years, during which time Ericsson will construct a 4G and 5G capable network for Vodafone, as well as operate and maintain said network post-launch. 
The terms of the deal state that Ericsson will supply Vodafone Oman with "a complete core network solution" based on its  Ericsson Cloud Core, NFVI and Cloud VoLTE products, as well as an end-to-end transport network solution. Ericsson will also be providing its new antenna-integrated radios and some software that supports spectrum sharing. 
All in all, Ericsson is taking on responsibility for the complete design, build, rollout, operations, management, operation, and maintenance of the new network. No details have been released so far about the expected live date for Vodafone's new network. 
Once the new network does go live, Ericsson will continue to deliver on commitments to a five year managed services deal using its artificial intelligence (AI) powered solutions to optimise and "enrich" Vodafone's customer experiences. 
"Our focus is to ensure that we offer our customers a wide range of differentiating services that will add value to their lives, as well as redefining customer service in the country," said Bader Al Zidi, Chief Executive Officer of Vodafone. "We expect high performing Core and RAN technologies and AI, automation, and analytics to further accelerate operational transformation through our partnership." 
Fadi Pharaon, President of Ericsson Middle East and Africa, added that being "chosen by Vodafone to deploy and run their entire greenfield network in Oman" would lead "to Vodafone launching its new mobile broadband service and providing Oman with an additional nationwide mobile network." 
Ericsson has already been highly active in Oman's telecommunications sector for several years now. The company recently partnered with Vodafone's competitor, Ooredoo, to deliver a new online charging system, and with Omantel to launch a service operations centre earlier this month. 
Omantel was the first carrier to commercially launch 5G in Oman back in December of 2019. Un June of 2021, Ooredoo Oman launched its non standalone 5G fixed wireless access services in partnership with Ericsson's principal competitor, Nokia.