Vodafone launches 5G Standalone commercial pilot in the UK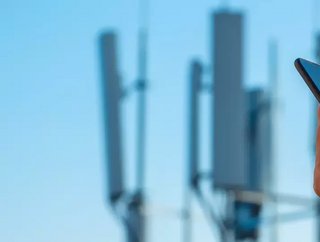 Vodafone has launched a 5G Standalone commercial pilot in London, Manchester, and Cardiff, allowing partners to test their devices
Vodafone has announced the launch of a commercial pilot for a 5G standalone (SA) service in London, Manchester, and Cardiff. The company says that the pilot will "allow partners to test their devices". This latest move to bring a Standalone 5G service to the UK builds on a trial with Conventry University which took place in the Summer of last year. 
The new service aims to act as a "catalyst" for the creation of a new wave of mobile applications not possible with existing networks, Vodafone said. In line with the service in the UK, Vodafone has also deployed its own 5G standalone core pre-commercial network in Spain. 
Andrea Donà, Vodafone's Chief Network Officer in the UK, said: "Delivering 5G Standalone for the UK is an important step forward for our customers and our partners. The new features this delivers, such as new levels of reliability, latency, and flexibility, are a gamechanger for customers and developers looking to create new applications.
"This leadership position greatly complements our investments in Multi-access Edge Compute (MEC) capabilities, the Internet of Things (IoT), Mobile Private Networks (MPN), and OpenRAN.
According to reports, the telecommunications company provided the first network in the UK to trial the 5G Standalone service, and the new commercial pilot is the UK's first live deployment to test it at scale, the company claims. 
What will Vodafone's 5G Standalone commercial pilot aim to achieve?
The main focus for the service will be on testing new capabilities being introduced as part of 5G Standalone technologies, such as network slicing. It will also enable partners to test new Standalone-enabled devices on a live network. As part of the trial, a dedicated slice has already been configured for Coventry University to provide low-latency services to enable virtual reality distance learning.
Vodafone says that 5G Standalone "is the next phase" in the evolution of mobile network infrastructure. 5G Non-standalone, which is commonly deployed today, overlays 5G equipment on underlying 4G infrastructure. With 5G Standalone, all elements of the network have been designed for the 5G era, and offer several benefits, including: 
End-to-end network slicing, enabling bespoke services and features to be developed for specific customers or industries; 

The delivery of ultra-low latency capabilities, essential for the future of applications such as smart motorways and the increased use of connectivity in vehicles; 

A fully virtualised, cloud-native architecture, which will allow Vodafone to develop and introduce new services for customers more quickly.
Andrea Donà commented: "When we bring all these technologies together, we open up entirely new possibilities for customers, and move beyond being a core connectivity provider to being a true digital champion".