Vodafone conducts Qatar's first successful mmWave 5G trial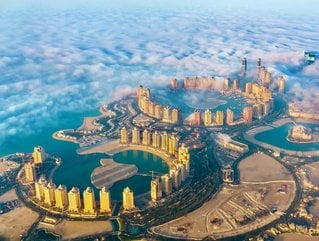 Vodafone Qatar's first mmWave 5G trial achieved "breakthrough" speeds of 8.1 Gbps
Vodafone Qatar has announced its latest milestone in the development of its world-class GigaNet 5G network, completing Qatar's first successful trial on the millimetre wave (mmWave) spectrum. The trial achieved system capabilities of 8.1 Gbps on downlink (DL) and 734 Mbps on uplink (UL), by using new and advanced 5G features and delivered over the mmWave Spectrum.
Vodafone Qatar has been trialling the use of millimetre wave (mmWave) technology to boost network capacity and speeds, with the aim of unlocking new functionality for both consumers and businesses. Users will benefit from faster upload and download speeds, and the technology will also open the door for new experiences.
Vodafone Qatar Chief Executive Officer, Sheikh Hamad Bin Abdulla Al-Thani, said: "The potential of mmWave technology industries and use cases is huge, and it will pave the way for the future of 5G and connectivity. The results of this trial will enable Vodafone Qatar to continue working to roll out mmWave technology for the benefits of its consumer and business customers alike. 
"Looking ahead, one of the most exciting prospects for mmWave is the facilitation of 360 degree streaming of 8K videos around major sporting or entertainment events, which will usher us into a new age of media consumption and maintain Qatar's position at the forefront of the 5G era. We're always working to make our GigaNet network bigger, faster and stronger than ever before for the benefit of our customers, and mmWave is an important part of this evolution."
Vodafone's trial took place at a specific site and delivered impressive throughput results compared to current standards. For consumers, this means higher-quality video and multimedia content can be delivered faster via increased capacity and bandwidth. For businesses, 5G mmWave promises to transform performance and user experience beyond what is currently possible with existing network capabilities, including across mobile broadband, fixed wireless and industrial applications such as the Internet of Things (IoT) and Augmented Reality (AR).
What are mmWave solutions? 
mmWave solutions operate in high frequency range and provide ultra-capacity over short distances. They allow users to leverage the true promise of faster access speeds and lower latency of 5G and will be a key enabler for several critical applications across multiple industries, from autonomous vehicles to surveillance in ports and airports, video streaming and broadcast in smart cities, and automated manufacturing in smart factories.
Following the launch of Vodafone Qatar's 5G network in 2019, the company has continued to invest in extending the 5G footprint in the country, which now reaches 70% of Qatar's population.