Viettel, Rapid.Space deliver strategic autonomy for 5G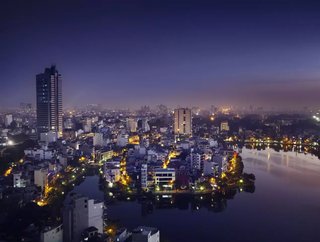 Cloud provider Rapid.Space is partnering with Viettel, a Vietnamese telecom, to deliver strategic autonomy for 5G in Vietnam and Southeast Asia
Rapid.Space, an alternative cloud provider, has announced its partnership with Viettel, a Vietnamese telecom company, to deliver strategic autonomy for 5G networks in Vietnam and South-East Asia. Rapid.Space will provide its "SimpleRAN" solution to operate and automate the deployment of fully virtualised 4G/5G networks. 
The partnership aims to strengthen France and Vietnam's cooperation in science and technology, with tech companies being a key focus. This was recently reaffirmed in an official visit from the Prime Minister of the Socialist Republic of Vietnam Pham Minh Chinh at the invitation of French Prime Minister Jean Castex. 
"We are delighted to partner with Viettel and accelerate the adoption of SimpleRAN for digital strategic autonomy in Asia," said Rapid.Space's CEO Jean-Paul Smets.
"The agreement on cooperation and technology transfer between Viettel and Rapid.Space shows the willingness to cooperate in research and product development towards the technological autonomy of both countries," said Director of Vietnam Office for Science and Technology in France Tran Manh Hung.
What is "SimpleRAN"? 
"SimpleRAN" relies on Amarisoft's 4G/5G stack for PHY layer, eNodeB, gNodeB and core network. "SimpleRAN" will be implemented on top of the radio hardware manufactured in Vietnam by Viettel and integrated with the support of Rapid.Space. The radio hardware includes the open radio station (ORS), and an open source 4G/5G autonomous base station, which will be initially provided by Rapid.Space and later manufactured by Viettel in Vietnam. The ORS will deliver 4G/5G networking in rural areas, factories, and inside office buildings. 
The adoption of "SimpleRAN" by Viettel demonstrates that telecom companies demand strategic autonomy with access to design, source code, protocols, and all parts of a system. They can also manufacture their radio infrastructure with greater flexibility to meet their requirements and at a lower cost. The solution is only based on a few components, making it easier to deploy and ultimately proving that the cloud, edge, and virtualised radio access networks (VRAN) are converging into the same industry.