Vietnam launches first commercial 5G trials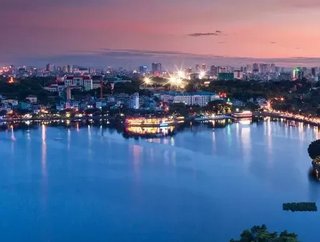 The new service is being rolled out by Viettel, the country's largest mobile network operator...
Viettel has launched Vietnam's first commercial trial of 5G in Hanoi, during which customers can experience the benefits of 5G services for free.
The state-owned mobile network operator, which used both imported and self-developed equipment to implement the network, is the first provider in Vietnam to roll out the service.
Top government officials attended a ceremony to mark the event, which saw Viettel unveil a non-standalone version of the new technology. The mobile operator, which sees itself as a pioneer in the field of 5G innovations, made no mention of the identity of the foreign supplier that supported the launch. Furthermore, the telecom did not reveal the extent to which its own equipment had been used.
However, the state-funded provider did emphasise the fact that its 5G network showed top speeds of 1.5 Gbit/s and was an impressive example of the next-generation technology, with 64T64R massive MIMO antennas.
Initial tests show that customers using Viettel's 5G services can download a 90-minute HD movie in just 30 seconds (tens of times faster than 4G services), watch live football, or play online games with lag-free experiences.  
Viettel also claims three, leading providers share its 5G network capabilities, namely Vodafone, SK Telecom and Verizon. It added that plans to extend the 5G network following the initial trials will be expanded to Ho Chi Minh City and Da Nang.
Homegrown innovations
Viettel, which already sells billing software to other service providers, is proud of its technological innovations. The company announced in 2018 that it planned to produce 80% of its core network infrastructure by 2020. Likewise, in 2019, Viettel showcased an internally developed 4G core product at the Mobile World Congress.
With more than 70,000 employees, Viettel is a formidable entity in the SEA telecoms market. According to reports, it made $10.1 bn in revenues in 2018 and serves more than 110mn customers worldwide, following expansion into several markets in Asia, Africa and the Americas.
Viettel also says 5G will be the launchpad for more AR/VR applications such as virtual travel and virtual shopping.
Speaking at the launch, , Chairman and General Director of Viettel Group, said, "Similarly to the previous universalisation of cell phones in Vietnam, Viettel, as Vietnam's largest telecommunications and IT enterprise, will continue to pioneer the creation of a digital society."
Le Dang Dung added, "The cutting-edge telecommunications infrastructure is a must for Industry 4.0. Viettel Group has completed the ecosystem from digital infrastructure, digital solutions, digital finance, digital content, logistics and e-commerce, etc. so far, meeting the needs of building e-government and developing digital economy and digital society in Vietnam."