Verizon showcases 5G robots at MWC Barcelona 2021 event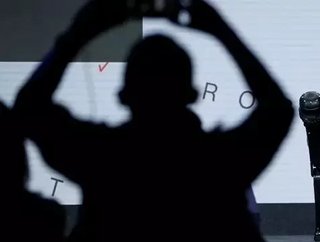 With this year's Mobile World Congress (MWC) in full swing, Verizon displayed two 5G robots as part of their agenda for the event
This year's Mobile World Congress (MWC) event is underway with several telecommunications companies showcasing the latest technology and devices. One of the most notable displays was Verizon's 5G-connected robots, which, according to the telecommunications company, use the fifth-generation network and mobile edge computing to communicate with each other. 
What happened during Verizon's 5G robot demonstration?
As part of the demonstration, which took place on Monday 28 June, the robots were called on stage by Verizon's Chief Strategy Officer, Rima Qureshi. The robots named Gigi after 5G, which resembled a dog, and Mekeal, a nod to mobile edge computing, were trained as part of the display by engineers who "jumped in front of them, placed other robots around them, and even threw boxes at them" to increase their spatial awareness.
Edge computing has the ability to analyse bulk data through the use of augmented reality and machine learning and requires data to be transferred quickly, a task which the high speeds of 5G can complete. 
Qureshi pointed out that without 5G, the robots would not have been able to communicate. "When you have more than one robot on the floor, you run into a problem, as these are still just machines, and they can't naturally communicate with one another. 
"5G makes it possible for robots to connect with other robots and devices of all kinds in a way that simply wasn't possible before", she said. 
Thanks to automation technology, 5G-connected robots are considered vital to improving the efficiency of areas such as factory floors, with remote monitoring allowing for cost cuts and removing the need for plant infrastructure. 
5G-connected drones 
Verizon is also developing drones with 5G connectivity which could be used in natural disaster locations, reducing the risk of danger to humans. Verizon says they would be controlled by a single operator from a remote area and provide thermal imagery and live video. 
Using the previous generation 4G network, drones were able to fly into fire zones in the U.S. without the need for on-site personnel. They could then send data to staff 4,000 miles away. However, according to Qureshi, 5G would allow drones to stream panoramic images and video to several people at once, meaning that the data can be analysed faster and in more detail. 
While still a work in progress, 5G-connected drones could significantly help search and rescue operations, and save more lives.
Image: Reuters