Verizon, Samsung, Corning trial indoor 5G cell sites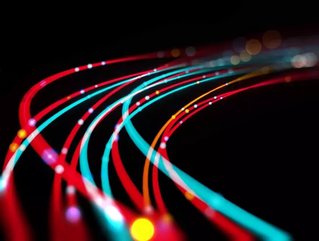 The three firms are trialling indoor cell sites in order to expand 5G coverage, an essential step in developing private networks...
has of a recent trial of indoor 5G cell sites with Corning, and the beginning of a new round of trials in collaboration with Samsung. Following a successful period of lab and field testing, Verizon says it expects to begin deployment of a commercial in-building 5G product by the end of the year.
The tests are intended to deliver 5G mmWave (high band) connectivity to indoor areas. Verizon believes that successfully developing this technology is crucial to delivering consistent, high-speed connectivity over private 5G networks to hospitals, manufacturing facilities, warehouses, schools, ports, retail stores and other indoor locations. 
"An indoor cell site brings the benefits of mmWave 5G - high throughput, great capacity, high reliability and the ability for a large number of users to simultaneously use robust data applications - indoors where it may be more difficult for signals from our outside 5G network to penetrate," commented , Senior Vice President of Technology Planning and Development at Verizon.
Verizon notes that its indoor 5G solutions work similarly to its 4G/LTE indoor networks, but are also more compact, have a lower power draw, and synergise with Version's virtualisation goals regarding 5G. 
While consumers and many smaller businesses are able to operate on standard 5G networks, the need for private, self-contained network architectures - in the manufacturing and healthcare sectors particularly - is fast becoming apparent. Verizon's private networks are composed of a private network core, an MEC platform and a radio access network - in this case an indoor cell site. 
"By combining a private core, an indoor cell site and the MEC platform in a facility, an enterprise can have a private and secure ultra-reliable, high-speed, low-latency 5G network," added Koeppe. 
"A private 5G network will offer customers the potential to have the cloud within their facility. It will accelerate enterprise automation and digitization efforts, and with Verizon's mmWave bandwidth and reliability, it will offer the scalability to manage massive numbers of devices along with advanced capabilities such as Edge AI, computer vision and other emerging technologies."
Following the completion of a round of trials using Corning's portfolio of strategic cellular solutions using composite fiber, Verizon has now begun working with Korean tech giant Samsung to conduct lab trials on Samsung and Verizon's networks, with plans to move to field testing in the near future. 
"Building on our network collaboration with Verizon since 2009 and our global leadership in mmWave technology, we are excited to expand 5G's next phase to the enterprise with Verizon," said Vice President, Networks Division, Samsung Electronics America. "These first trials of indoor small cell solutions, coupled with our recent advancements with vRAN, advance our support of Verizon's 5G Ultra Wideband network, and will provide their U.S. consumers and enterprises with incredible new experiences."