Verizon, NewLab innovation studio begins to deliver results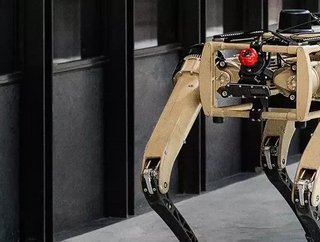 From UAVs and robotics to telemedicine and blockchain, Verizon and NewLab's 5G Studio has unveiled its latest breakthroughs...
The potential implications of 5G technology are profound for every sector from manufacturing and defence to healthcare. On Wednesday this week, Verizon and NewLab results from a number of innovation projects currently underway at the companies' jointly operated 5G Studio. 
Launched earlier this year, the is located in a 300 acre industrial campus at the Brooklyn Naval Yard, which also serves as NewLab's headquarters. 
The facility has been developed in collaboration with , which is supplying its own 5G Ultra Wideband Network to support a select number of teams from different disciplines across the tech space, as they work on new 5G applications for the healthcare, mobility, energy, automation and smart city fields. 
"5G technology and edge computing are ushering in an unprecedented era of innovation, with profound implications for how we will live and work," said
"Earlier this year, we proudly established the 5G Studio with Verizon, a collaboration intended to harness the immense potential of 5G advancements by providing critical support to companies applying technology to transform industry and society. The results produced by this year's incredible cohort of 5G Studio companies is a testament to the enormous breadth of these solutions, to the cohort companies' visions, and to the efficacy of Newlab's Innovation Studio model in empowering entrepreneurial innovation."
The first cohort of six studio companies has now announced the results of their projects. 
, a pioneering autonomous aerial robot developer, is working on a platform-agnostic solution that allows customers in "digitally starved industries and GPS-denied environments" the ability to deploy fully autonomous survey drones with the push of a button. This year, the company leveraged the 5G Studio and Verizon's network to "provide near-real-time persistent data streams that weren't possible on 4G networks."
is a Boston Dynamics competitor working to design, develop and commercialise legged robots for use in the military, homeland, public safety, and enterprise sectors. Using the 5G Studio, Ghost Robotics has "established robot-to-robot communication without external intervention to deploy fully autonomous robots while boosting Ghost Robotics' performance, reliability, and efficiency."
is also working on leveraging 5G in order to increase the levels of autonomy achievable with robotic fleets, as well as developing new systems for human-robot collaboration. Using the 5G Studio, Vecna Robotics has "demonstrated a streamlined cloud-based architecture and deployed systems more rapidly, reliably teleoperated continuously and at scale using VR, and processed non-critical functions and machine learning in the cloud." 
is a developer of autonomous vehicle safety features, namely long range remote operation. According to the company's statement, "By increasing total network bandwidth availability, reducing baseline network latency, and enhancing network security and control, 5G has helped Phantom Auto offer new features to address customers' network constraints as they scale their unmanned operations." 
is a remote telemedicine startup leveraging augmented reality to deliver exam kits to patients that then allow doctors to conduct patient assessments remotely. The company has leveraged Verizon's 5G network to dramatically reduce latency and increase video streaming definition, allowing doctors to more effectively supervise and guide complex exams. 
is a blockchain-based location mapping and tracking startup, which is using 5G to help authenticate locations of various objects on blockchain in near-real-time without sensors while addressing privacy concerns by utilizing 5G mobile edge compute to run an Ethereum client that connects to the blockchain.