Verizon hits 4.3Gbps by integrating mmWave and C-band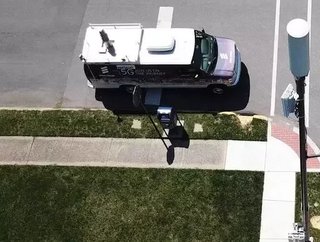 Working with Ericsson and MediaTek, Verizon has achieved speeds of 4.3Gbps on its 5G network by integrating mmWave and C-band spectrum...
US carriers continue to battle it out in the quest to align the promised potential of their 5G networks with cold, hard reality. While mobile network operators all over the world are selling subscriptions to their 5G networks with promises of drastically improved performance over 4G LTE networks - as well as over each other. 
As pop scientist Bill Nye said in a , "Not all 5G is created equal." 
In the US, different carriers have played to different strengths - and thus experienced different weaknesses - when building out their networks. 
T-Mobile, for example, managed to secure a huge amount of low-band spectrum last year, which has allowed it to cover a much larger area than its main competitors, Verizon and AT&T. However, due to low-band 5G using longer waveforms than mid-or-high-band, its network has been outdone in terms of speed by AT&T (which clinched the title of the US' fastest network in Q4 of 2020) and Verizon. 
One of Verizon's 5G small cells in Houston, Texas - Courtesy of Verizon Communications, Inc.
In its spectrum purchases so far, Verizon has focused mostly on high-band 5G - located in the millimetre wave (mmWave) part of the spectrum. This has meant that Verizon's network has so far clocked blistering speeds but, as Ookla's Global Speedtest Index found earlier this year, barely covers a fraction of the people and land that T-Mobile's network does. 
Now, thanks to at the FCC's latest 5G auction, Verizon has significantly more mid-band to play with. 
Using that new C-band spectrum, Verizon looks like it's about to significantly boost both the speed and coverage of its 5G network by integrating its C-band and mmWave spectrum. 
In a recent test, the results of which were Verizon - in collaboration with Ericsson and MediaTek - achieved speeds of 4.3Gbps on its network in Dallas, Texas. 
"The depth of our spectrum portfolio, now the strongest in the industry, allows us to quickly expand access to a world-class 5G experience for our mobile and fixed broadband customers, providing high speeds, low latencies and enormous capacity," said Adam Koeppe, Senior Vice President of Technology Planning at Verizon. "These lab trials demonstrate the exceptional network performance our customers will receive as we are able to integrate our newly acquired C-band spectrum with mmWave spectrum." 
By aggregating 100MHz of its newly-purchased C-band spectrum with 600MHz of mmWave, Verizon managed to significantly boost the speed and range of its network. Using a combination of Ericsson radio tech and an unreleased device using a MediaTek M80 Modem, the trial leveraged "C-band spectrum in conjunction with mmWave spectrum to further optimise the user experience," according to Graham Osborne, Vice President and Head of Customer Unit Verizon, Ericsson North America. 
Verizon engineers install 5G infrastructure in Indianapolis - Courtesy of Verizon Communications, Inc.
If those speeds can be replicated outside of lab conditions, they would comfortably double the speed of Verizon's network and, due to the increased range of signal provided by mid-band 5G, could solve the carrier's coverage issues. 
Verizon says that it is currently pushing ahead with the process of integrating the newly-acquired C-band spectrum into its existing 5G network, but the spectrum won't be available for commercial use until Q1 of 2022, when Verizon will put it into service across 46 markets, providing " 5G Ultra Wideband service to 100 million people. Over 2022 and 2023, coverage is expected to increase to more than 175 million people and by 2024 and beyond, when the remaining C-band spectrum is cleared, more than 250 million people are expected to have access to Verizon's 5G Ultra Wideband service on C-band spectrum," according to the company's latest press release.