Verizon expands vRAN rollout as part of broader 5G push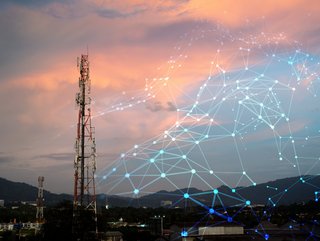 Verizon is deploying vRAN cell sites to help customers benefit from greater flexibility, faster services, and improved cost efficiency in networks
Verizon has deployed over 8,000 cell sites using virtualised radio access network (VRAN) technology, with a goal of deploying over 20,000 by the end of 2025.
This technology allows Verizon to rapidly respond to customers' varied latency and computing needs, and provides greater flexibility and agility in the introduction of new products and services.
"We are building the network with the most advanced technology available, because we know people rely on our network and we are committed to delivering the variety and quality of services our customers need. Even while driving the most aggressive network deployment in our company's history, we know giving people access to 5G is only part of the winning equation," said Adam Koeppe, Senior Vice President of Planning and Technology at Verizon.

Supporting the growth of 5G
While the advancement of virtualisation technology is a critical step towards advanced 5G solutions, Verizon is also working on many other technological advancements to help deliver customers a more advanced network.
In June 2022, Verizon announced that data traffic on its 5G Ultra Wideband network had already increased 249%, and it expects continued increases as more customers adopt the new technology. To meet that growing demand, Verizon is upgrading its network.
The company recently successfully completed lab trials using 200 MHz of C-band spectrum to provide better 5G speeds and performance.
Just last month, it announced it was beginning to deploy 5G over 100 MHz of the spectrum – an increase from the 60 MHz of spectrum it has deployed in 5G markets to date. This next move will more than triple the spectrum available for 5G Ultra Wideband in many markets, according to the company.
"Imagine adding several more lanes to a highway. The more lanes, the more cars can get on and off the interstate and the faster they can drive. In the same way, the more spectrum we open up on our network, the more data can move across our network faster and more efficiently," said Koeppe.