Verizon expands 5G coverage into eight new US cities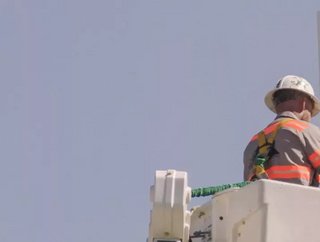 Three new metros now have access to Verizon's 5G home and business internet, and five more will receive mmWave 5G by the end of the month.
Verizon's nationwide 5G rollout continues this month, with the addition of coverage in eight new metro areas across the US. 
The US' largest mobile carrier announced this week that it is bringing its 5G Home Internet and 5G Business Internet online in "parts of" Birmingham, Alabama; Fort Wayne, Indiana; and Oklahoma City, Oklahoma. 
Before the end of the month, Verizon says it will also be launching mmWave high-band 5G coverage (which it calls "Ultra Wideband 5G") in five additional cities: Jacksonville, Florida; El Paso, Texas; Dayton, Ohio; Scranton, Pennsylvania; and Tacoma, Washington. 
Kyle Malady, Chief Technology Officer for Verizon, called the carrier's mmWave 5G "a critical differentiator" for the company's market value proposition, adding that Verizon remains "focused on our rapid expansion of 5G Ultra Wideband using mmWave spectrum even as our teams prepare to offer 5G Ultra Wideband service to millions of customers using our C-band spectrum license." 
The three major US carriers (Verizon, T-Mobile, and AT&T - no, we're not counting Dish/Boost yet) have all taken different approaches to their 5G rollouts, which have largely been defined by the different types of spectrum the carriers acquired at the past few FCC 5G auctions. 
Verizon's approach has been two-fold. The carrier quickly rolled out non standalone 5G services using mid and low-band 5G, in combination with its existing LTE network for greater coverage using dynamic spectrum sharing technology. Interestingly, this is very similar to the approach taken by NTT DOCOMO in Japan. 
As a result, Verizon's LTE/5G network covers a very large area of the US. As of August this year, the slower, LTE-dependent network (which it makes available to all its customers, regardless of their prepaid plan) covered an estimated 230 million Americans across 2,700 cities. 
By contrast, Verizon's Ultra Wideband 5G, has a significantly smaller footprint, although it continues to grow quickly, currently covering roughly 75 cities (including 60 stadiums and arenas) representing the country's largest population hubs. 
Now, with the addition of mmWave 5G in a slew of "second tier" cities like Dayton, Scranton, and Tacoma, we could be about to see the start of a push by Verizon to bring the notoriously finicky high-band 5G to the US' more regional metro areas, although Malady stressed that the plan for the near future is for Verizon to continue to "expand our mmWave footprint to deliver game changing experiences for the densest parts of our network."