Verizon is doubling down on autonomous machines with 5G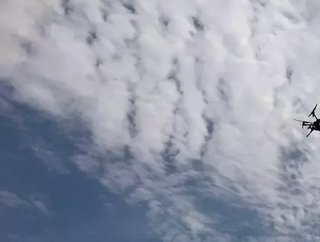 The US telecom operator is pouring money into startup like incubed IT and Skyward, using its 5G network to develop the future of autonomous things...
US mobile network operator Verizon is using its cutting edge 5G network (as well as its existing 4G LTE infrastructure) to accelerate the development of autonomous devices, from drone fleets to industrial robotics. The deal is expected to close in the first half of 2021. 
Most recently, the company announced this week that it has entered into an agreement to acquire incubed IT, a startup with a software platform for helping autonomous robots navigate industrial environments. 
"This acquisition further demonstrates Verizon's commitment to developing new and innovative businesses and use cases leveraging the power of 5G," said Rima Qureshi, chief strategy officer at Verizon. 
"Mobile robot orchestration is a real and emerging challenge faced by enterprises today. By integrating incubed IT's autonomous software with Verizon's 5G platform, we will have the ability to power robotic automation at scale," which he added will drive new opportunities for Verizon as its industrial customers look for new ways to operate and monitor autonomous robotics applications in industrial environments like factories and logistics hubs. 
Industrial robotics - which require high throughput and ultra-low latency connections, usually to private, localised 5G networks - are one of the most promising 5G applications expected to drive adoption across the manufacturing and supply chain sectors. 
Verizon's vice president of new business incubation, Elise Neel, believes "incubed IT's next-generation software and autonomous fleet management server are foundational components for the future of terrestrial robotics," adding that the combined capabilities of Verizon's 5G network and incubed IT's platform will allow for increased resiliency and responsiveness in industrial robotics applications. 
Self-delivering pizzas?
The ability for 5G to allow large fleets of autonomous vehicles to operate safely is one of the technology's most promising elements of the project, with some people pinning all their hopes for self-driving cars on the widespread implementation of 5G. 
Back in 2018, Bijan Khosravi wrote in Forbes that "Autonomous cars will become a reality, but it won't happen until 5G data networks are ubiquitous," adding that current 4G networks don't provide the kinds of latency that, at the time, might have prevented the death of a pedestrian at the hands of one of Uber's self-driving prototypes - something that Uber claimed was "largely due to human error" due to a distracted backup driver. "The current 4G network is fast enough for us to share status updates or request rides, but it doesn't have the capability to give cars the human-like reflexes that might have prevented the Uber accident," wrote Khosravi. 
In the same sphere - just slightly higher up - drones and automation have been growing closer to a reality for several years and, like vehicles on the ground and robots in warehouses, it's widely believed that 5G will be the key to unlocking their full potential. 
"Drone delivery is noticeably uncommon today, but it definitely holds tremendous potential," says Eric T. Ringer, co-founder and chief of staff at Skyward, a drone startup owned by Verizon. "Especially with a growing trend in contactless solutions and a desire for more flexibility in the way that consumers get access to the things that they need and care about, it could be a game changer. Will it be as pervasive as the WEF predicts by 2030? That's still up in the air. Until then, we have a lot to consider, particularly where drone deliveries make the most sense."
Ringer and his team believe that the best initial testbed for drone deliveries is suburbia, where large yards and less dense populations make deliveries easier than in densely populated cities filled with high-rises. He adds that essential medical supply deliveries remain the most promising early use case. 
At CES this year, Verizon and Skyward announced a collaboration with logistics firm UPS to use Verizon's 4G LTE and 5G networks to deliver retail products to residences in Florida. 
"We will need the ability to manage and support multiple drones, flying simultaneously, dispatched from a centralized location, operating in a secure and safe environment. To do this at scale, alongside Verizon and Skyward, we'll need the power of 5G," said Carol B. Tomé, CEO of UPS.