Verizon beats out UK, EU telcos to bring 5G to British ports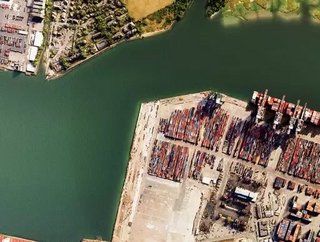 US carrier Verizon has secured a new private contract to install a 5G network at the Port of Southampton...
US mobile network carrier Verizon its first industrial 5G deal in Europe (well, in the UK) this week. Beating out local UK-based telecoms and European competitors, Verizon has secured a contract with Associated British Ports (ABP) to install a private 5G network covering the Port of Southampton.
More than £40bn worth of exports, around 900,000 vehicles, and millions of cruise ship passengers pass through Southampton every year, making it one of the UK's busiest hubs of maritime trade and travel. Until now, according to Verizon, the port's infrastructure has suffered from "poor wifi connectivity" and the loss of onsite data communications. 
Verizon's private 5G network hopes to change all that. The Verizon 5G platform will "provide ABP with a reliable and secure private wireless data network across selected areas within the East and West Docks of the Port," allowing digital communications to be consolidated into a single platform, which is intended to reduce complexity and improve the resilience of the network, as well as reducing dead zones and opening up opportunities for new technology applications like drones and high-definition video streaming for maintenance and security purposes. 
Southampton docks - Courtesy of Verizon, Inc
The project, according to Henrik L. Pedersen, Chief Executive Officer of ABP, will make Southampton the first mainland port in the UK to be covered by a private 5G network, something he described on Thursday as "a fantastic milestone for ABP." 
ABP selected Verizon due to its existing track record with regard to setting up private networks, Pedersen revealed in an earlier this week. 
The ABP contract is one of the first major announcements since Verizon launched its international 5G platform for global enterprises in October of last year. The US carrier is partnering with Nokia to deliver the platform across its target regions, and "will enable businesses to deploy a private industrial grade dedicated 5G network capability within their premises," in order to leverage the low-latency, high-speed connections that the technology offers. 
"The 5G opportunity will be fully realised with Industry 4.0 as spectrum opens up and private 5G networks go into operation at industrial sites around the world," said Brian Fitzgerald, SVPof Nokia's Verizon Business Group. 
"We are committed to enabling our strategic partner Verizon Business to expand its 5G global footprint with enterprise customers such as ABP; by providing unprecedented levels of support to drive success for private 5G as well as delivering the highest levels of performance, resilience and security required by its customers".