Verizon announces expansion of 5G Home Internet and mobility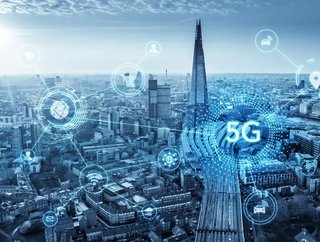 Verizon has announced it is expanding its 5G Home Internet and mobility services to more customers across the United States
US wireless network operator Verizon has announced an expansion of its 5G home internet and mobility, bringing the service to more customers. The company's 5G Ultra Wideband mobility service is now available in Harrisburg, PA; Athens, GA; Orlando, FL, and Fremont, CA, meaning that it is accessible in 82 countries. Verizon adds that its 5G Home service is available to customers in five additional cities, including Fremont, CA; Orlando, FL; Pensacola, FL; Sarasota, FL, and Niagara Falls, NY, meaning that its 5G Home internet is now available in parts of 57 cities. 
Kyle Malady, Chief Technology Officer at Verizon, said: "Our continued investment in 5G Ultra Wideband means that more people than ever can experience unmatched speed on phones and a home broadband alternative that is transforming the market," said. "We will continue our aggressive push into even more places."
Verizon's 5G Home 
5G Home, a new kind of home internet, is "a truly unlimited broadband service with no data caps. It's ideal for anyone who wants super-fast connectivity to stream, game, or even work remotely," Verizon claims. Key highlights of 5G home:
Experience max download speeds up to 1 Gbps, with typical download speeds of 300 Mbps.1 

Starts at just US$50 a month for Verizon customers with a qualifying mobile plan, and US$70 a month for customers without a qualifying mobile plan. 

Work, learn and stream smarter with a free Stream TV device and a Samsung Chromebook 4

Verizon will offer up to US$500 to cover early termination fees for customers who leave their current internet provider and switch to 5G Home Internet.
Ultra-fast wireless speeds on the go
Customers in these four new 5G Ultra Wideband mobility markets can experience ultra-fast wireless speeds, allowing them to download and stream movies and TV shows in seconds,5 experience console-quality gaming on the go, and take advantage of new immersive customer experiences never before available wirelessly. Enterprise customers in these markets now have access to the technology that can dramatically accelerate their digital transformation, revolutionizing how they interact with their customers, track inventory, manage operations and engage with their workforce.
Built for industrial and commercial use cases, Verizon says its 5G Ultra Wideband boasts ultra-low lag and throughputs many times faster than 4G. As the technology continues to mature, it is expected to eventually handle data volumes 100 times larger than 4G LTE networks.