Verizon 5G Ultra Wideband to partner 15 NBA teams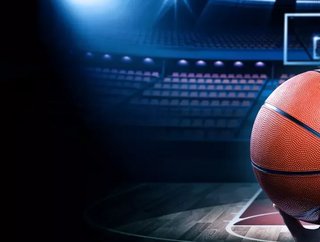 Verizon has deployed its 5G Ultra Wideband in 14 additional arenas, becoming the 5G partner of 15 NBA teams.
The American wireless network operator Verizon has yesterday announced the deployment of its 5G Ultra Wideband in 14 arenas as it becomes the official 5G partner of 15 NBA teams who play in them. The added venues bring the total number of 5G-enabled arenas and stadiums to more than 60. 
The 5G service allows the teams and fans to be brought "closer to the action on the field, court, or ice through immersive fan experiences", Verizon claims. For example, fans can point their 5G phones at a player and receive live stats and real information about them. According to Verizon, the arenas also have the ability to utlise next-gen solutions to innovate around crowd management, public safety, concessions, and access.  
Brian Mecum, Vice President of Device Technology for Verizon, said: "As fans return to live events, the need to reimagine the in-arena experience and operations has accelerated and 5G Ultra Wideband is a critical component. The deployment of 5G in these arenas is the foundation for unlocking future fan experiences and solutions for venue operations".
Verizon's ShotTracker
The 5G Ultra Wideband network also aims to enhance applications such as Verizon's ShotTracker by enabling sensor-based technology to collect and share game stats with low latency. Currently undergoing testing at the Verizon 5G Performance Center, home of the Phoenix Suns NBA team, ShotTracker allows teams and broadcasters to use the app's data to automate the tracking of a player's slot selection, ball movement, and overall efficiency, providing real-time in-game analysis. 
It can also track whether a player will make or miss a shot using a "total career percentage"  from a specific spot on the arena floor. 
Putting artificial intelligence in the hands of the fans
The app uses Verizon's 5G Edge with AWS Wavelength to "put this intelligence in the hands of the fans", and moves the data and processing closer to the end-user at the edge of the network. AWS Wavelength aims to bring AWS compute and storage services to the edge of Verizon's network, allowing for applications that require increased speeds, massive bandwidth, and ultra-low latency. 
Verizon has created a video explaining ShotTracker, which can be viewed below. 
Video: Verizon 
Verizon 5G Ultra Wideband-enabled venues
The 14 additional 5G-enabled venues include: 
Cleveland Cavaliers - Rocket Mortgage FieldHouse

Denver Nuggets - Ball Arena

Detroit Pistons - Little Caesars Arena

Golden State Warriors - Chase Center

LA Clippers

Los Angeles Lakers

Memphis Grizzlies - FedExForum

New York Knicks - Madison Square Garden

Oklahoma City Thunder - Chesapeake Energy Arena

Phoenix Suns - Phoenix Suns Arena

Portland Trail Blazers - Moda Center

Sacramento Kings - Golden 1 Center

Utah Jazz - Vivint Arena

Washington Wizards - Capital One Arena
The Ultra Wideband network is also available in the Wells Fargo Arena.