The US DoD to collaborate with industry on 5G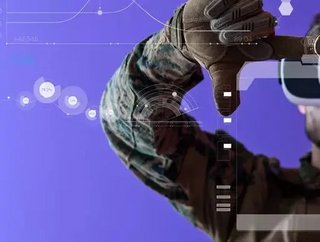 The US military believe 5G will be essential in strengthening its partnerships around the world, as well as in improving its own readiness...
Military investment in innovation is a huge driver of technological progress. The internet's predecessor, Arpanet, . The rockets that NASA used to reach the Moon in 1969 were heavily based on the work of , a Nazi weapons maker. 
The shadow cast by military investment on the technological foundation of modern society is massive. 
Now, the US military may be about to play a much larger role in the ongoing development and rollout of 5G communications. 
Earlier this week, the US Under Secretary of Defense for Acquisition and Sustainment, Ellen M Lord, spoke remotely from the Pentagon about the future of the DoD's relationship to 5G networks. , 5G will transform the way the US military operates, supporting command and control, intelligence, movement and maneuver, protection, sustainment and information. 
"Tomorrow's warfighters will use local and expeditionary 5G networks to move massive amounts of data to connect distant sensors and weapons into a dense, resilient battlefield network. This massive amount of data is a key to unlocking further technological gains in the form of artificial intelligence and machine learning, as well as unmanned and autonomous weapons systems across all domains," she said in her statement. 
The DoD's plan was at least in early October, when the Pentagon announced it would invest $600mn in 5G experimentation and testing at five test sites, a project which reportedly represents the largest full-scale 5G tests for dual-use applications in the world. 
The test sites are spread across the contiguous US and will be overseen by all branches of the US military. Locations include Hill Air Force Base, Utah; Joint Base Lewis-McChord, Washington; Marine Corps Logistics Base Albany, Georgia; Naval Base San Diego, California; and Nellis Air Force Base, Las Vegas, Nevada.
Some of the projects that will soon be underway involve using 5G to support augmented and virtual reality applications for mission planning and training, testing 5G-enabled Smart Warehouses, and evaluating 5G technologies to enhance distributed command and control.
In addition to supporting military and industrial applications for new 5G technology, Lord also stated that the Pentagon would be working to bring 5G network component manufacturing back to the domestic US - or, more specifically, out of Asia. She claimed that the majority of microchip and telecom manufacturing was occurring in the APAC region, a fact which she believes to represent a national security risk. She concluded by saying that "the US must lead in 5G deployment." 
Across the Pacific, a similar pattern is unfolding as US and Chinese communications companies work to disentangle themselves as the trade war wears on. PRC-backed tech firm Huawei recently announced plans to build , in order to reduce dependency on US chipmakers like Qualcomm.