UK OpenRAN project SONIC signs up eight 5G specialists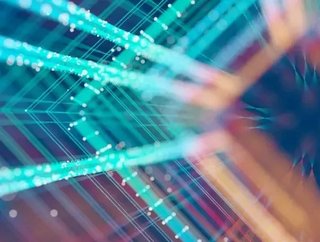 Ofcom and Digital Catapult are throwing their weight behind OpenRAN adoption as an alternative to Nokia, Ericsson and Huawei...
A new joint venture between UK telecom watchdog Ofcom and the government's Digital Catapult program, called the SmartRAN Open Network Interoperability Centre (or SONIC for short), was set up in December of 2020. Now, the program has announced the addition of eight 5G solutions providers who will drive innovation and research into validating potential avenues of interoperability and integration concerning OpenRAN technologies. 
It's a generational issue
Compared to previous generations of ICT technology, the global rollout of 5G is proving to be a pretty unique affair. From the speed of adoption to the level of hype associated with its many applications - both real and hypothetical - 5G adopters, governments and regulators are forging ahead into a lot of uncharted territory as the technology's implementation continues. 
In the UK, a key issue that has been highlighted over the past year has been the over-reliance of operators and the country as a whole on grandfather operators. Currently, most mobile network operators (MNOs) have three options when it comes to choosing an infrastructure partner: Ericsson, Nokia or Huawei. 
The UK, along with many other countries in Europe and North America, have cut that list of options down to two over the past year, as governments increasingly levy sanctions against , due to their perceived ties to the Chinese military and government. 
In the US, the response from MNOs has largely been to simply go with either Ericsson (like Verizon), Nokia, or both (like T-Mobile). 
However, if recent trends in the way companies in every vertical like to structure their supply chains are anything to go on, it's worth noting that there's nothing a modern, agile enterprise hates more than putting all its eggs in one basket. 
Former BT CEO, Ian Livingston, emphasised the need for a more competitive space in a recent speech to the UK parliament that, in an ideal world, operators would have access to a range of both traditional and open suppliers. "Let the best man win as long as there are a lot of them," .  
Now, Ericsson and Nokia are starting to feel a lot like the twin pillars of a new industry duopoly, something that's never good for a market - particularly one still in its relatively nascent stages like 5G. 
OpenRAN to the rescue
The answer, in the UK at least, may well be OpenRAN. A methodology that's starting to gain traction throughout the industry, OpenRAN is an alternative way of building telecommunications networks that emphasises greater interoperability between the components and solutions that make up those networks. 
"OpenRAN allows the flexibility to bring best of breed solutions to market, reduce CapEx, lower OpEX, and grant our customers the ability to decrease time to market with new products and services like mobile edge computing, high throughput 5G and private networks, and advanced consumer communications," explained Virtyt Koshi, general manager for EMEA at Mavenir, in a .  
So far, Vodafone has been the UK's principal champion of OpenRAN adoption, announcing in November of last year that the MNO would work with to replace .
"Expanding the supplier ecosystem is critical for a couple of reasons. Firstly, a greater number of suppliers encourages competition and therefore innovation. It is also very important to keep the cost of sourcing products and services as low as sustainably possible for the ecosystem to thrive," commented , CTO of Vodafone UK at the time.  
The OpenRAN approach is seeing widespread interest from MNOs across Europe as well, with Deutsche Telekom, Vodafone, Orange and Telefonica all signing up to a memorandum of understanding at the end of January. Under the agreement, the operators will collaborate on developing and adopting the technology into their networks, as they continue to roll out across the region. 
Going SONIC
SONIC has been going for a few months now, with the expressed goal of fostering experimentation and research into applying OpenRAN to 5G deployments across the UK. 
The first round of solution providers was announced recently, with the program welcoming Accelleran NV, Phluido Inc, Effnet AB, Benetel Ltd, Mavenir, Foxconn, NEC and Radisys on board. SONIC also says its expects to add more partners before the program officially goes live in May. 
"SONIC will foster an ecosystem in the UK of large and small telecoms suppliers, with multiple providers for each element in the technology stack," said Digital Catapult's CTO, Joe Butler. "Providing a neutral environment for testing and demonstration with eight solution providers will surface the opportunities and challenges of interoperability. We will collectively learn what works and what does not in terms of integration, technology and processes." 
Irish communications solution provider, Benetel, is reportedly providing the OpenRAN radio units to the venture, which will be integrated with products and services provided by the venture's other participants. 
"SONIC presents a highly effective platform to ensure OpenRAN deployment readiness for the UK 5G market," commented Adrian O`Connor, CEO of Benetel.