UK and South Korea to collaborate on 5G and 6G development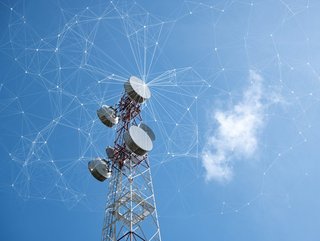 The UK government has announced new plans to boost innovation in 5G and 6G, alongside a UK and South Korea telecoms technology partnership
The UK government has issued updates on its scheme to create more diversity in its telecoms supply chain.
The Department for Digital, Culture, Media and Sport (DCMS) has announced a UK partnership with the Republic of Korea. The UK government will invest £1.6mn into a competition totalling £3.6mn, in partnership with the Republic of Korea to create world-leading research and development of interoperable solutions such as Open Radio Access Network (Open RAN) technology. This will be matched by a total of £2.1mn from the industry.
The DCMS also set out plans for The Future Open Networks Research Challenge, a £25mn fund set up to help fund firms and universities developing solutions for 5G and future 6G networks.
Digital Infrastructure Minister Matt Warman said: "The seamless connectivity and blistering speeds of 5G and then 6G will power a tech revolution which will enrich people's lives and fire up productivity across the economy.
"It's why we're investing millions and partnering with international allies to unleash innovation and develop new ways to make these networks more secure, resilient and less reliant on a handful of suppliers."
The future of mobile networks
According to the government, the Future Open Networks Research Challenge will enable academics and the industry to conduct early-stage research into open and interoperable telecoms solutions, such as Open Radio Access Network (Open RAN), for use in 5G and future networks such as 6G.
The announcement follows the creation of the UK Telecoms Innovation Network (UKTIN) in March, a body which seeks to fund research and development in network technologies such as Open RAN.
Chief Executive at Mobile UK Hamish MacLeod said: "Mobile UK welcomes today's announcement. A strong, diverse mobile ecosystem in the UK will be a cornerstone of the country's future prosperity and well-being.
"The measures announced today offer further opportunities to build on the UK's thriving R&D into advanced telecoms, and enable operators to access more diversity in the supply chain while enhancing security and innovation."