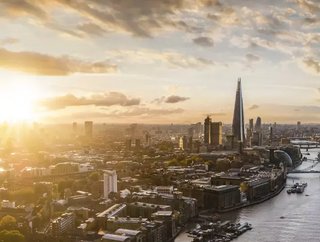 Despite early success, the UK's 5G rollout is "no longer something to think about for just the future" if the country wants to stay competitive.
The UK's 5G capabilities got off to a strong start in May of 2019. Carrier EE was the first in the country to launch commercial 5G services, with Vodafone and O2 following up later in the year, putting the UK among a crop of 5G early adopters that included South Korea and China. 
The COVID-19 pandemic has since propelled demand for mobile data to new heights, with lockdowns in the UK promoting sustained traffic spikes of between 20% and 100% as healthcare, telemedicine, online gaming, shopping, and remote work accounting for the majority of the increase. 
Now, however, with "North America and Asia setting a ferocious pace on deployment",   Katherine Ainley, CEO of Ericsson UK & Ireland, argues that "5G is already becoming a reality for many around the world, and the demands for ubiquitous connectivity and innovation are growing rapidly. The UK needs to keep up with the pace." 
Recent data from Ericsson's consumer lab found that, despite early successes and a near-infinite bubble of hype, UK consumers remain unconvinced (or simply apathetic) about the potential of 5G. The report found that UK consumers need more to help them on their 5G journey, and that, Ainley writes, "operators must do more to convince users to switch," with "rewards if they succeed". 
Ainley notes that UK consumer reluctance to adopt isn't because of a lack of demand for 5G. She holds up recent figures noting that "UK consumers put high value on 5G plans bundled with digital services and are willing to pay a further 7% more over and above the 10 percent premium they are willing to pay for 5G connectivity." However, UK operators - and the Government - supposedly aren't doing enough to "highlight the benefits of 5G through deploying coverage and demonstrating use cases." 
Governmental "smoothing" of the way, she adds, would cut down on administrative and planning permission delays which, according to Ericsson, are the worst in Europe.