Telstra, Qualcomm, and Ericsson set 5G download speed record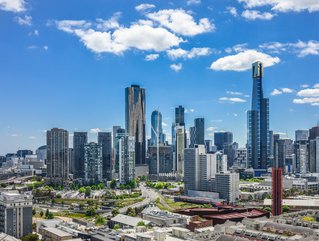 Telstra has collaborated with Qualcomm and Ericsson to set a 5G download speed record of 5.9Gbps using a smartphone form factor mobile test device
Australian telecommunications company Telstra has partnered with Ericsson had Qualcomm to set a record for 5G mmWave download speed. The record, which used an Ericsson radio system, a smartphone form factor mobile test device, and dual connectivity software connected to Telstra's commercial mmWave 5G mobile network, saw the companies achieve a speed of 5.96Gbps.
Telstra Network and Infrastructure Executive, Iskra Nikolova said that this achievement demonstrates how Telstra is constantly testing and evolving technologies to implement in their commercial network.
"This time last year we pushed our network to a new top speed of 5Gbps, now, twelve months on we have added almost another Gigabit per second on top of that", she said.
Telstra to launch its third mmWave compatible device, The NETGEAR Nighthawk M6 Pro
The NETGEAR Nighthawk M6 Pro, which is due to launch in April, is the latest generation of 5G Mobile Broadband device from NETGEAR. It features mmWave 5G, WiFi 6 and high-speed ethernet. It is capable of connecting 32 devices simultaneously and through 5G connectivity able to deliver speeds significantly faster than 4G equivalents.
Nikolova said that "the rapid evolution of mmWave technology is really exciting for our industry. Speed tests and records are fun, but what this network technology can offer our customers when coupled with commercial devices such as the NETGEAR Nighthawk M6 Pro is where things really get interesting."
"NETGEAR delivers groundbreaking tech like no other," said David Henry, President & GM of Connected Home Products and Services at NETGEAR. "And with Telstra's 5G network, Nighthawk M6 Pro will deliver unmatched performance for anyone who needs a reliable and secure connection to work and play from anywhere."
Emilio Romeo, Head of Ericsson, Australia and New Zealand added: "Demand for cloud gaming, immersive media, and video streaming services are growing at a faster rate than ever before. Not only will this new 5G record enable faster mobile broadband speeds and greater network capacity, it demonstrates Ericsson and Telstra's commitment to push the boundaries of what is possible, ensuring customers can access the best mobile connectivity available."