Telekom Austria considers Huawei and ZTE for 5G networks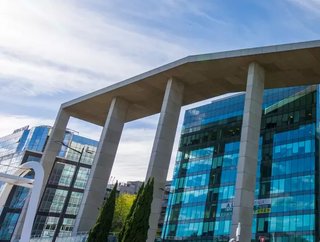 A top executive for A1 Telekom Austria Group has said the company is open to considering Huawei and ZTE for 5G networks in several countries
Telekom Austria, also known as the A1 Telekom Austria Group, has announced it is considering using Huawei and ZTE for its 5G networks across several countries, according to a company executive. 
Due to increasing pressure from the United States, European governments have been increasing restrictions on Chinese companies building 5G networks. Despite this, Telekom Austria reports that it has not seen any pressure in most of the European countries in which it operates. 
Huawei has been subjected to accusations by the United States involving spying, but both the company and the government have denied the claim. Chief Operating Officer of Telekom Austria, Alejandro Plater, said in an interview: "For us, it is very important to have markets where we have Chinese vendors to test the performance of the different networks in real-time. Not only is Chinese technology cheaper, but it offers features that are better than their European counterpart, making it competitive". 
America Movil, the parent company of A1 Telekom Austria Group, defended the company saying that Huawei was an "excellent telecoms equipment provider last year". Telekom Austria currently uses radio access networks from Chinese vendors in Bulgaria and Macedonia for its 4G networks, while its equipment in countries such as Austria is sourced from European vendors like Ericsson and Nokia. 
Plater believes Telekom Austria needs more choice for its 5G networks. "We need several options, we cannot have only two", he said. The problem, however, is that North Macedonia has also tightened its rules for telecommunications companies and is using a framework on 5G networks asking for "untrusted" vendors to be replaced with other alternatives.
A representative for the North Macedonian government said: "As a NATO member, North Macedonia will adjust to standards of other member states of the Alliance with these regards". 
In addition, a Swedish court on Tuesday upheld a ban against Huawei to prevent the company from selling 5G equipment in the country. This is not the first time that this has happened. 
The United States Huawei ban 
Sweden imposing a ban on the company follows the same preventative measure enforced by the United States. In 2019, Huawei was expected to become the largest smartphone manufacturer worldwide, and it was already one of the largest telecommunications companies. 
Despite this, the company has been at the centre of criticism over some of its activities, such as the accusation that it was using its equipment for espionage. In May of 2019, the-then US President Donald Trump announced that Huawei and several other Chinese companies had been placed on what was referred to as the Entity List, which meant they were all unable to operate in the United States, effectively banning them from the country. 
However, Huawei has had success in spite of the ban, but since it is still in place, the company is re-thinking how its smartphones of the future will be released.