TCS: delivering bespoke organisational and IT consulting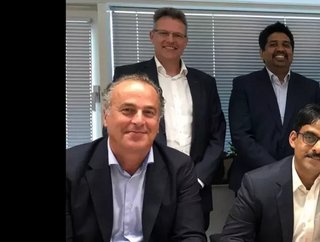 Carol Wilson, Vijaya Bogadapati of Tata Consultancy Services and Shibu Varghese of Telekom Infra discuss the key partnership between their firms.
As one of the world's largest IT services companies, Tata Consultancy Services (TCS) can call on vast reserves of experience and expertise to help companies throughout the technology and telecommunications sector to achieve their goals, no matter how uniquely challenging those goals may be. 
When Telekom Infra, a Dutch tower-co, was carved out of Deutsche Telekom in 2019 - and tasked with finding their feet as a brand new company - their Managing Director & CEO, Shibu Varghese, knew that success was going to require an experienced strategic partner. "I was asked to set up Telekom Infra from scratch following the carve-out from Deutsche Telekom. When I started, the entire company was basically just a contract signed between T-Mobile NL and Deutsche Telekom. There was no organisation, no business model, no clear growth plan," explains Varghese. "Besides our associate DFMG, the tower arm of DT Germany, we knew that we wanted to heavily utilise some key strategic partners to help build up the business while ensuring that we stayed agile." 
Telekom Infra selected TCS as a key strategic partner, he continues, because "of their experience in both telecom and IT; it was the sweet spot of expertise we were looking for because they helped us be agile, modern, and build the business more or less from scratch." 
Carol Wilson, Vice-President & Head of the Communications, Media & Information Services business of TCS in UK & Europe, and Vijaya Bogadapati, who heads up the CMI Unit at TCS in Europe, have been a key factor in helping Telekom Infra hit the ground running in the middle of the Netherlands' race to launch 5G. "We were able to leverage our experience as a business transformation consultancy to help get Telekom Infra up and running, from developing its IT architecture and systems to supporting the transformation and business automation programs," says Bogadapati. 
For Telekom Infra, going from carve-out to competitive tower-co as smoothly as possible was a critical goal, made all the more important by the 2020 launch of 5G services by T-Mobile, the company's largest customer.  
"We absolutely had to keep our new business running smoothly for T-Mobile. They were in the middle of their 5G launch when Telekom Infra carved out from Deutsche Telekom, and Telekom Infra was key to supporting their push to be the first 5G carrier in the Netherlands - and one of the first in Europe," Varghese explains. "In order to make sure we didn't drop the ball we were holding for T-Mobile, we knew we needed a great partner to support us in our business continuity." 
"The topmost priority for us from day one was to ensure that Telekom Infra's carve out went as smoothly as possible," says Bogadapati. "By leveraging our consulting expertise and experience, we were able to lead the transition activity in a way that ensured technical and operational stability for Telekom Infra all the way through the carve-out and beyond." 
From day one, Wilson explains, "we could see that Telekom Infra was building up with a start-up mentality and culture, with new ways of thinking and new ideas." Bogadapati further mentions, "Drawing on decades of expertise, TCS has been able to ensure that the goal of an agile, nimble organisation free from unnecessary hierarchies and siloes has progressed from dream to reality. Looking to the future, Telekom Infra is in the process of yet another landmark evolution as it merges with Spanish infra-co Cellnex." 
"We will have even more assets and customers to serve with the merger of Telekom Infra and Cellnex Netherlands, so this is an opportunity for TCS to potentially support us moving forward in the next phases."