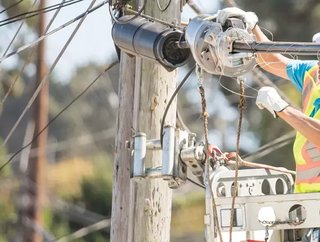 As the global 5G rollout continues, experts from AT&T, Huawei and the GWS help us take stock of the industry's progress so far.
The world's first commercial 5G launch took place in early 2019. In April of that year, some of the world's biggest telecom companies, including AT&T, Verizon, SK Telecom, and KT Corp, all piled over the finish line in a sort of telecom space race. The goal: lay claim to the title of the world's first 5G network. 
Who won? Well, it depends who you ask. When South Korean carriers SK Telecom and KT Corp announced that they would go live with their pioneering 5G networks at some point in April, US carrier Verizon moved up their own launch by a whole week, which would put them ahead. The Koreans all scrambled to beat that live date - managing to do so by a few short hours. 
When the dust settled, all the mobile operators involved declared victory, with AT&T claiming to have already won the race back in December of 2018 with the launch of several 5G mobile hotspot devices in 12 American cities. SK Telecom, Verizon and KT all responded by saying that mobile hotspots don't count and that connecting an actual phone is the criteria for a commercial 5G mobile network. AT&T disagreed - obviously. 
Two years later, and the frenzied spirit of competition that surrounded those early days of 5G has only grown more intense. Carriers are throwing down billions of dollars at a time for chunks of 5G spectrum, sales of 5G phones jumped by a staggering 458% year-on-year in the first quarter of 2021, and the number of 5G connections worldwide is expected to hit 3bn by 2025. Governments of countries that were quick to adopt 5G - like South Korea and China - are fighting tooth and nail to maintain the lead they've built. And the governments of countries that ended up being slower out of the gate are investing heavily in order to catch up. 
East vs. West 
Competition over which country has the "best" 5G has been a part of international, uh, feet-measuring contents since the technology was launched. In the transatlantic trade war between the US and China, the East seems to be running away with first place by an impressive margin, with China claiming more 5G users, and more 5G users per capita than the US, thanks to massive investment by its state-owned telecom corporations. 
Ray Williamson, Director of European Product Management at Huawei Wireless, notes that "Countries like South Korea and China, which were early adopters of 5G, and ahead of the UK, are already seeing greater consumer demand for, and a return on investment from, innovative services, such as augmented reality (AR) and 360-degree video." He adds that early 5G adopters in APAC, like China and South Korea, have also seen "various vertical industry developments including more ecosystem partnerships between mobile network operators, device and application providers, system integrators and 5G technology providers." This kind of collaboration has, Williamson explains, been key to driving greater adoption in APAC, compared to the UK and US. 
The UK: Going at its own pace?

 
In the context of the global 5G rollout, the UK is something of an odd-one-out. The country was one of the first to launch 5G commercially - with EE getting its network up and running as early as May of 2019 - but since then, Williamson explains, "things have been moving more slowly." 
Dr. Paul Carter, Founder and CEO of the GWS, adds that the UK's operators - in addition to being hampered by several spectrum auction delays - haven't displayed as much of the frantic urgency that's defining 5G rollouts elsewhere. "Even though the deployment of 5G is in a dedicated mid-band for all operators, they are investing in and integrating it with their existing networks at their own pace and at locations that fit within their own capital improvement plans," he explains. "From coverage availability to the amount of dedicated (or shared)spectrum to 4G/5G's combined use of available network resources, there are many complex and intertwined factors that impact the quality and ultimate performance of today's 5G. And for each operator in the UK, this experience and corresponding level of quality is different." 
When the GWS tested 5G networks across the UK, it found that, in order to achieve a watershed throughput of >100 Mbps per city, 5G coverage in that city needs to exceed 40%. At the time of testing, only seven out of the 32 cities the GWS surveyed met that criteria. "5G deployment still has some way to go, and of course this is all non-standalone 5G," says Carter. 
However, progress is still being made. Williamson is still confident that a tipping point is drawing near. "I think it's less about the health of 5G in the UK and more a question of how the UK as a whole can benefit from 5G," he explains. As applications for 5G continue to expand - particularly in the industrial and smart city spheres - more of the benefits will begin to be unlocked, which will compound the speed of adoption in turn. 
Williamson does lament Huawei's absence from the UK's 5G rollout, however. "In short, it will hold the country back from realising its full potential for years to come," he says. "Independent research by Assembly (analysts), found that excluding Huawei from the UK's 5G networks would risk severely delaying operators' 5G roll-out plans, adversely affecting the UK economy by £18.2bn, and losing the UK's current competitive advantage in 5G leadership." Huawei, which the UK Government has classified as a "high-risk" vendor, was banned from selling equipment to UK carriers late last year, with the threat of hefty fines hanging over the heads of operators who didn't switch to Nokia, Ericsson or OpenRAN components for their networks quickly - with a final eviction date set for 2027.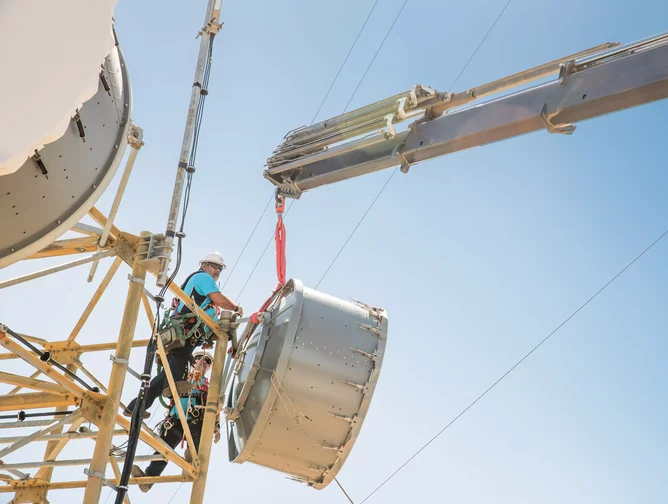 Learning from the Competition 
According to Williamson, there are three important lessons for the UK to learn from rollouts in other countries: 
Content is crucial in driving consumer uptake of 5G. 5G will greatly enhance user experience, but it is advanced content such as AR, 8K & 360 Video, and advanced gaming which drive up data usage and mobile revenues. We have seen this in South Korea where thousands of mobile AR/VR applications are now available over 5G, and the number continues to increase.
Rollouts in other countries have shown that 5G is indeed making industries safer, more productive, and more innovative. Vertical adoption of 5G is most advanced in China, where the technology has been deployed and its benefits were realised in areas such as mining, steel, smart manufacturing, and ports. While there have been extensive 5G trial programmes in the UK, the rate of commercial adoption of 5G by verticals in the UK is relatively slow. A similar UK focus on key verticals such as manufacturing, agriculture, healthcare, and tourism would accelerate adoption of the technology and its associated benefits.
A 5G rollout needs to happen nationwide. Initial deployment of 5G often focuses on major cities, but the rollout needs to be expanded rapidly across the country. The pandemic has significantly increased the levels of home working in suburbs and rural areas, while videos and gaming are enjoyed while travelling on our railways and highways. Additionally, industries such as manufacturing and agriculture need 5G in more remote locations and for indoor environments. For these reasons, a speedy rollout of 5G nationwide is crucial. The UK needs to build a high bandwidth 5G foundation network, to deliver ubiquitous, high speed connectivity, at low cost per bit. Massive Multiple-Input Multiple-Output (MMIMO), in conjunction with site simplification through the deployment of ultra-wideband Remote Radio Units (RRUs) and highly integrated antenna solutions, and Fixed Wireless Access (FWA) are key technologies in achieving the required levels of cost, coverage and performance.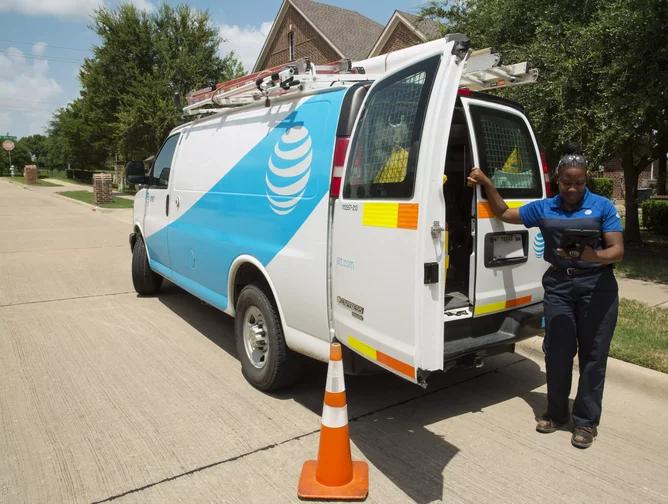 The US: Fast and too-focused? 
Unlike UK operators, the US' carriers gained access to low and high-band 5G spectrum early on in the 5G race - with mid-band 5G only just becoming available; Verizon, for example, has had promising results in trials that combine its mid-band spectrum with mmWave, but won't be commercially launching that service until early in 2022. 
Brian Daly, AVP of Standards & Industry Alliances at AT&T - which has been recognised several times as having the US' fastest 5G, even though its extensive use of mmWave spectrum means that its coverage spans an extremely narrow footprint - is confident that consumer adoption in the US is set to hit 15% of the nation's telecom subscriber base by the end of the year. The country's deployment "has been very aggressive with the major carriers all offering nationwide deployments as of last year," he explains, adding that the recent acquisition of C-band (or mid-band) spectrum at the FCC's Auction 107 earlier this year will be "key to fulfilling the potential of 5G." 
AT&T laid down several billion dollars at the latest spectrum auction, receiving 80 MHz of 5G real estate in response. Ahead of Verizon, Daly explains that AT&T will start commercially offering the first 40 MHz of that spectrum before the end of the year. "This will complement our nationwide 5G network on low band and allow us to deliver faster speeds across the country," he says. Currently, according to Dr. Carter, while GWS' research "saw 5G inspired throughputs over 1 Gbps for all three major US operators at the Superbowl this year, typical average achievable throughputs are much lower, and not significantly different from some achievable 4G(+) performances." 
However, the US' major issue right now isn't speed, but coverage. Each of the US carriers claims to cover more than 200mn people with their nationwide networks, but an April report by Opensignal found that T-Mobile (which leads the US carriers in terms of 5G availability) users were only connected to the operator's 5G network around 33.1% of the time, with AT&T clocking in at 20.5% and Verizon trailing at just over 11%. 
If the US is to catch up with China, as well as deliver on the promise of a 5G future, expanding coverage across urban and rural areas needs to be the priority. "There's still a lot of work to do, as rural builds take longer and present their own unique sets of challenges. And, generally speaking, the more rural we go, the harder it gets as we have to use technology and available spectrum more creatively," says Daly. 
Dr. Carter notes that, "This is all a work-in-progress and with standalone 5G and more spectrum transitioned to 5G in the years ahead, network quality will continue to improve dramatically." However, whether the UK and US can create and maintain sufficient momentum not to be completely left behind by other 5G first-movers is another matter entirely.