T-Mobile signed up 5.5mn 5G, post-paid customers in 2020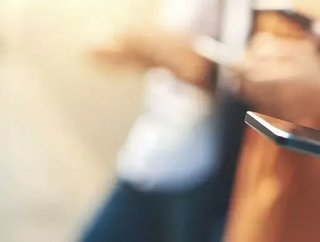 The US's largest 5G mobile network provider expanded its customer base by the widest margin in the company's history last year...
T-Mobile enjoyed a stellar business year in 2020, by adding an unprecedented 5.5mn post-paid customers to its networks. 
The North American mobile network provider also further expanded its 5G network leadership, increasing the reach to 280mn people and covering 106mn with Ultra Capacity 5G's super-fast speeds enabled by mid-band (2.5 GHz) and millimetre wave spectrum. 
The annual figures also show T-Mobile surpassed its expectation for the year to cover 100mn US citizens with Ultra Capacity 5G by the end of 2020. T-Mobile holds a firm lead over its competitor as Verizon's Ultra Wideband 5G coverage hit just 2mn people in 2020.
However, T-Mobile's acquisition of Sprint users in the second quarter of 2020 also boosted its additional customer tally by 29.2mn. 
Ultra Capacity 5G is currently available in more than 1,000 cities and towns across the country including major markets such as Chicago, Houston, Los Angeles, New York City, Philadelphia, and Washington D.C. The 5G service delivers download speeds in the 300 Mbps range and peak speeds reached one Gbps on compatible 5G devices.
T-Mobile CEO, said, "Our focus on bringing unmatched value and experience to customers while building and delivering the nation's best 5G network paid off with record-breaking results in 2020 – and we continue to be the growth leader in wireless."
He continued, "Our 5G leadership position is getting stronger every day. We set some huge goals in 2020 that some thought were impossible, but we smashed them. Today, T-Mobile's high speed Ultra Capacity 5G covers over 50 times more people than Verizon and it's growing. The network performance we're delivering right here, right now, is setting the stage for what's next. This is what leadership looks like!"
It's estimated that, at the end of H1 2020, the number of 5G subscribers globally reached higher than 137mn people - an impressive feat for the early years of a global technology rollout. As we enter 2021 and beyond, industry experts are hopeful in light of the progress that's been made, but discrepencies between advertised speed, lack of coverage, and other teething problems still present barriers to wider adoption. 
"2020 [was] the year that 5G becomes 'real' in terms of coverage and services that begin to have an appreciable impact on the user experience for both consumers and businesses," said Jason Leigh, research manager for Mobility and 5G at IDC. "This year's commercial launches will go a long way in satisfying the excitement that has surrounded 5G for the past several years, but 5G's evolution is far from complete and its role in the connectivity landscape will continue to mature as the technical specifications and use case developments are further refined."
2021 will likely be a year of greater gathering momentum, as 5G phones become cheaper, and coverage begins to extend beyond hyper-dense urban spaces. The tipping point, however, shouldn't happen until 2023, when the GSA predicts that LTE subscriber bases should begin to fall in size as the migration to 5G takes hold in earnest. By 2025, 5G is expected to account for nearly 30% of the global subscriber base.