T-Mobile reaches almost 5 Gbps in 5G network first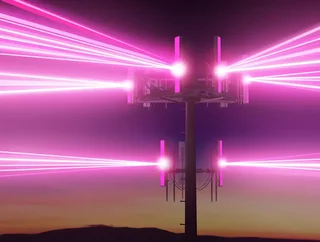 T-Mobile has claimed it has reached 4.96 Gbps in the first-ever Dual Radio Connectivity data call on a 5G SA network
T-Mobile has achieved a speed of almost 5 Gbps on the world's first New Dual Radio Connectivity (NR DC) data call on a commercial 5G standalone (SA) network. The operator used a combination of 2.5GHz and a mmWave spectrum to achieve a result of 4.96 Gbps. 
The session took place on a single site in Southern California between September and October and utilised 100 MHz of 2.5 GHz spectrum and 800 MHz of mmWave. According to a T-Mobile spokesperson, Ericsson provided the network gear and the call was conducted on a test device. 
A series of 5G firsts for T-Mobile 
In a company statement, T-Mobile said that this was just the latest in a series of 5G firsts. "Among them, last year, we launched the first nationwide SA 5G network in the world. With this industry-leading network, we are paving the way for supercharged applications that require super-fast speeds, real-time responses, and massive connectivity," it said.
"SA, especially when coupled with core network slicing in the future, will lead to an environment where transformative applications are made possible — things like connected self-driving vehicles, supercharged IoT, real-time translation … and things we haven't even dreamed of yet," the company added. 
Mike Sievert, CEO of T-Mobile, mentioned the company's 5G standalone efforts during its third-quarter earnings results announcement. He said: "We've already seen an increase in our win share for traditional postpaid services and we're well-positioned to capture advanced 5G services with the most widely built out 5G network and the only stand-alone 5G core, which is exactly why many large enterprises are in active trials with T-Mobile for advanced capabilities like mobile edge compute and private networks," Sievert said. "And let me remind you that these advanced 5G services represent upside to our plan," he added.
T-Mobile is the leader in 5G with the country's largest, fastest, and most reliable nationwide 5G network, covering 308mn people across 1.7 million square miles. 190mn of those people are covered by Ultra Capacity 5G, which can deliver faster speeds to more people than any other provider. Ultra Capacity 5G is widely available today, and the company says it is on track to deploy it nationwide, covering 200mn people by the end of this year.