T-Mobile pledges to take 5G rural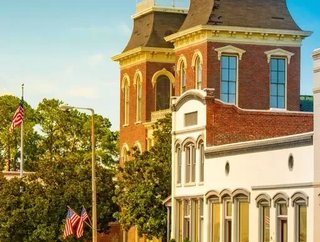 T-Mobile has unveiled a massive initiative to push 5G across both rural and urban America...
US mobile carrier T-Mobile is looking to further cement its position as the country's 5G network leader with a new suite of initiatives aimed at dramatically increasing the coverage of its 5G network.
In a webcast earlier this week, T-Mobile CEO Mike Sievert, unveiled the new vision.  
"This is the moment we've been working toward since we shared our vision for a faster, more inclusive future — a vision we called 5G for All — when we announced our plans to merge with Sprint three years ago," said Mike Sievert, CEO of T-Mobile. 
First, and perhaps most significantly, T-Mobile is kicking off a massive trade-in program that allows any T-Mobile postpaid customer to trade in their existing 4G (or older) phone in working condition for a "free" Samsung Galaxy A32 5G device. 
In its announcement to the press, T-Mobile noted that, while "billions have gone for breathless ads touting the promise of a 5G-powered future", 92% of Americans do not own a 5G phone. New and existing customers can sign up for this deal, which the carrier is clearly hoping will drive a massive spike in 5G adoption, as well as drawing consumers away from its competitors AT&T and Verizon. 
T-Mobile - never a company afraid to call out its competition by name - stated that "60mn Americans are stuck on limited data plans from Verizon or AT&T … most with limited or no 5G access." As part of the 5G For All campaign, T-Mobile is also offering unlimited 5G data as part of its trade-up program that begins on April 18 and is expected to run until the end of 2021. 
Thirdly, T-Mobile seems to be targeting rural customers the hardest with the unveiling of its Home Internet package, which uses the company's 5G network to increase coverage of 5G broadband dramatically. Currently, T-Mobile's 5G network - thanks largely to the additional spectrum acquired as part of the Sprint merger - covers 1.6mn square miles, 1.45mn of which covers "small town America." 
"At T-Mobile, our commitment to small town America is about more than infrastructure. It's about a long-term commitment to support the people and local businesses who help rural communities thrive and grow," said Jon Freier, Executive Vice President of T-Mobile. "We have one goal here: be your hometown network. That starts with a great 5G network and continues with sustained investments in local communities through T-Mobile Hometown, so the towns so many of us love aren't left behind in this next wireless generation."
The company is launching a program to support this called T-Mobile Hometown, which will involve the company building "hundreds of new retail stores in small towns all across America over the next two years." T-Mobile claims these new stores will create 5,000 direct new jobs, plus "thousands more in construction and services to build and maintain them." 
In the webcast, Sievert rounded out his address by saying that, "We're quite literally the only company that can kickstart this new era of connectivity, that has the network to upgrade America's phones, homes and small towns to 5G. And we're just getting started."