Synamedia purchases 5G watermarking company ContentArmor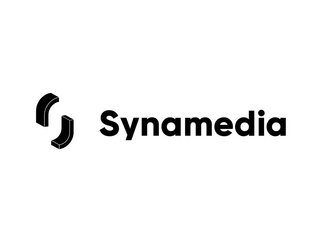 Synamedia, a UK-based video technology provider, has acquired ContentArmor, a business specialising in watermarking 5G networks
UK-based video technology provider Synamedia has announced it has acquired 5G watermarking business ContentArmor. The company says the acquisition will strengthen its video security portfolio using edge and 5G watermarking. 
ContentArmor's technology, patents, and expertise aim to boost Synamedia's antipiracy capabilities, working alongside the company's EverGuard anti-piracy services. The acquisition also aims to develop Synamedia's new market reach, which includes post-production, in-flight entertainment, and enterprise video. 
Chief Executive Officer of ContentArmor Alain Durand will join Synamedia's senior leadership team to assist with the company's security requirements. "While headend watermarking is now at the heart of any studio or service provider's security requirements, we are primed for the future with our edge watermarking solution.
"By combining our high-performance technology with Synamedia's unparalleled intelligence-led security offerings, service providers can future-proof their revenues from the menace of piracy," commented Durand.
Highlighting ContentArmour's contribution to Synamedia's growth, Paul Segre, Synamedia CEO, said: "ContentArmor's expertise and investment in R&D has resulted in more than 30% growth year-on-year since its inception, along with an impressive patent portfolio. 
"This acquisition further accelerates our industry-leading security business, with edge watermarking fueling new opportunities in the D2C streaming space and for 5G. In the security domain, our clear objective is to meet the needs of all video service providers that care about anti-piracy. The acquisition of ContentArmor strengthens that proposition," he added. 
Having worked with companies such as Akamai, AWS, and Limelight, ContentArmor says it will continue to be based in Rennes, France, where it will create a new Research and Development hub for Synamedia's security and video solutions. 
What is 5G watermarking? 
Watermarking is a technique used in photo and video production that allows companies to track their content if it is stolen or streamed illegally by thieves and identify them by embedding a watermarking ID. Edge watermarking is considered one of the most effective ways of detecting leaked content. By exploiting a gap in the market, Synmedia is able to add watermarking IDs to videos streamed over 5G. ContentArmour's edge watermarking technology eliminates the need to duplicate video streams, reducing storage and CDN bandwidth requirements. It also speeds up the watermark process and enhances cache performance.