Stunning 43% of smartphones will be 5G-ready by 2023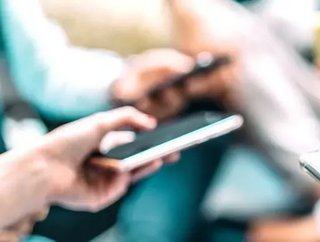 The global 5G smartphone market is on track to drive the industry's revival following a dismal 2020...
Despite , the global smartphone industry is on track to rebound spectacularly in the next few years. By 2023, the number of smartphone users worldwide is expected to exceed 4.1bn, . 
Of those 4.1bn handsets, 43% of them are expected to be 5G ready by 2023, according to a . The report also notes that China will continue to assert itself as the world's dominant smartphone market. By 2023, Newzoo predicts that more than 25% of global sales will be ascribed to the Sino market. 
In line with that expectation, 5G - which has seen strongest adoption in the APAC region so far - will experience "astronomic growth" in the lead up to 2023. Despite the challenges presented by COVID-19 and geopolitical tensions, "the 5G revolution is coming." 
By the end of 2020, just under 200mn active smartphones will be 5G ready, the report notes, a figure which accounts for less than 5% of global mobile devices. Those adoption levels are expected to skyrocket in coming years, with revolutionary consequences for several markets - particularly gaming and media entertainment. 
Newzoo predicts that there will be more than 2.5bn mobile gamers by the end of 2020, and that the rise of 5G will drive the massive expansion of cloud gaming. "Samsung is currently leading the charge on the cloud gaming front, having partnered with Microsoft on a Galaxy Note 20 offering a three-month Xbox Game Pass Ultimate subscription," notes the report. "5G and cloud gaming will disrupt the ways many consumers play on mobile." 
Another , this time by Ribbon Communications, collected responses from more than 5,000 "ardent gamers", and found that those surveyed were overwhelmingly aware of the potential of 5G cloud gaming, and were willing to pay more for upgraded experiences. 
"5G-Native networks leverage advanced technologies including network slicing to offer deterministic performance, high speed, and strict service guarantees. These capabilities will help usher in new business and use cases for carriers to capitalise on," commented Patrick Joggerst, CMO and EVP, business development, Ribbon. The report notes that, if delivered correctly, 5G cloud gaming companies could be on the verge of unlocking a $150bn boost to market revenues.