STC Kuwait announces commercial 5G SA infrastructure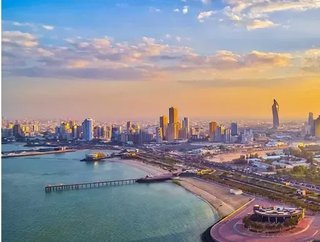 STC Kuwait has announced that its 5G Standalone (SA) infrastructure will also coincide with Kuwait's 2035 vision for the industry...
STC Kuwait has announced that it is commercially launching its 5G standalone (SA) services in the city alongside Kuwait's 2035 vision for the telecoms industry.
The telecommunications company claims to have "the widest scale 5G deployment coverage on sub-3GHz and 2.1GHz bands in the MENA region." STC has also said that it has "enhanced its infrastructure with the deployment of a Business Support System."
In a statement, STC hinted that it has progressed its 5G SA developments to advance its network infrastructure, which aims to enable the telecom industry to transform into an as-a-Service model. 
"The 5G SA technology will lower user-traffic latency to address key issues related to interruptions in the gaming experience, while kicking off-market interest in new rich forms of gaming technology like Virtual Reality (VR). 5G SA will also feature higher levels of security that utilize the best industry know-how to provide robustness to telecom networks," STC said in the statement. 
STC's 5G SA infrastructure also hopes to enable the company to become Cloud Native and Edge Native. 
Cloud native and edge native: What's the difference?
Cloud native technology refers to a company's ability to build and run applications through the use of cloud computing. Using this architecture, businesses are able to respond to customer demands sooner and bring suggestions or ideas to their relevant markets faster than if they weren't using the technology. 
Whereas cloud applications and created using the cloud, edge native applications are built using edge computing. In a blog post defining the differences between cloud native and edge native approaches, Tom Bittman said: "Cloud-native apps are designed to leverage effectively unlimited horizontal scaling, with rapid change and rapid deployment as key. Innovation (at scale) is also central. 
"Edge-native, on the other hand, is focused on real-time and dynamic automation of physical systems (things and people). Existing apps becoming cloud-native began as monolithic, back office apps. Existing apps that are becoming edge-native began as embedded computing, operational technology (OT) or independent end-user devices. 
Bittman concluded that different apps have different requirements with the differences between cloud and native primarily revolving around "stability versus agility, vertical versus horizontal scale and monolithic versus microservices," he said.