South Korea rolls out its first 5G edge cloud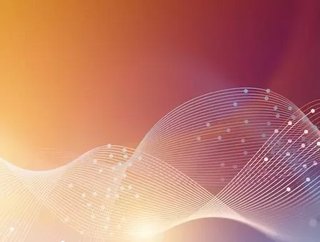 SK Telecom and AWS collaborate to reveal the APAC nation's new emerging technology service...
SK Telecom (SKT) and Amazon Web Services (AWS) have announced the launch of South Korea's first 5G edge cloud service. Called SKT 5GX Edge, the rollout will enable companies to create mobile applications that function with ultra-low latency.
The new service uses AWS Wavelength at the edge of the 5G multi-access edge computing (MEC) networks while SKT's enterprise users can build new services in machine learning, the IoT, video games and streaming.
According to , 5G edge cloud is equipped with SK Telecom's MEC feature, which reduces communication delays by up to 60% and provides cloud services to transient users through handover technology.
AWS and SK Telecom began collaborating in February 2020 to deploy AWS Wavelength Zones on SKT's 5G network. They have also partnered with 20 business customers to pilot the service. The first AWS Wavelength Zone in South Korea to be operational is in Daejeon. SKT and AWS have plans to expand the infrastructure to Seoul and other regions in 2021.
, president of MNO at SKT, said of the partnership and ongoing strategy, "In collaboration with AWS, we have successfully integrated private 5G and edge cloud. By leveraging this new technology, we will lead the efforts to create and expand innovative business models in game, media services, logistics, and manufacturing industries."
Young-sang added that leveraging AWS services and multi-access edge computing, the telco would create and expand innovative business models in the gaming, media services, logistics and manufacturing industries.
Because the new 5G edge cloud applications are connected to AWS Wavelength Zones, located at the edge of SKT's 5G network, it's unnecessary for application traffic to pass through regional aggregation sites and the Internet, thus reducing the network latency and capitalising on the 5G network.
, vice president of sales and marketing, AWS, described the launch as advantageous. He said, "With AWS Wavelength on SKT's 5G network, customers in South Korea can develop applications that take advantage of ultra-low latencies to address use cases like machine learning inference at the edge, smart cities and smart factories, and autonomous vehicles – all while using the same familiar AWS services, API, and tools to deploy them to 5G networks worldwide."
New models
To test the new 5G cloud service for real-time communication between autonomous vehicles and their peripheral environments, SK and AWS worked with Seadronix, a local AI technology-based autonomous navigation solutions company based in Daejeon. 
Multiple telecommunications companies in the region, including Australia's Telstra, India's Bharti Airtel, Japan's Rakuten and China Mobile are considering implementing the 5G edge cloud service. Currently, China has more than 100 test schemes in operation.
Robotics
As part of the project, SKT and AWS have worked with the Woowa Brothers, (the operator of the food delivery app Baedal Minjok) and have completed tests on the 5G MEC service with the outdoor food delivery robot Dilly Drive. Collaboration also continues with local robotics company Robotis to test run autonomous robots in the 5G cloud environment.
Augmented and virtual reality (AR and VR) are being trialled with the 5G edge cloud services too following tests with Shinsegae I&C and Maxst, Deep Fine, an AR glass solution developer, and Dabeeo, a spatial recognition service provider. 
The IDC states that the new 5G edge cloud service will be a significant new revenue stream for telecoms and public cloud suppliers including Microsoft, Google, Amazon, Tencent, Baidu and Alibaba.