South Korea approaches 10mn 5G mobile subscribers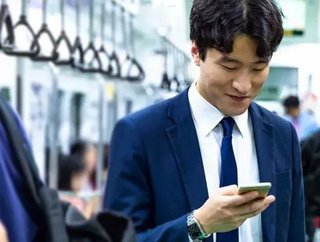 The South Korean Ministry of Science and ICT says 14.2% of the country's mobile subscribers are now on 5G plans...
South Korea's Ministry of Science and ICT has announced they have almost hit the 10mn 5G subscribers' mark.
As the first country in the world to implement the new technology, South Korea is leading the race globally in terms of full network completion. Currently, 85 cities are connected, and at the end of October, data showed South Korea has 9.98mn 5G subscribers.
Following close behind is China, which has 57 of its cities connected to the network. The US and the UK are lagging, with 54 and 30 connected cities, respectively. The deployments concentrate on metropolitan areas, with only a few locations experiencing multiple communication service providers.
South Korea launched 5G commercially in April 2019. The drive was supported by significant government investments of $26 billion to establish a "fully-fledged 5G environment" by 2022. Expectations of the technology include the creation of 600,000 jobs and a 5G-based export industry worth $73 billion by 2026.
As the fourth richest economy globally with a population of 51mn people, South Korea is already leveraging 5G as a growth engine for commerce. 
Mobile providers
The nation has proved a fertile market for 5G technology manufacturers, with Apple launching the new iPhone 12 series in October. Since then, approximately 600,000 handsets have been sold, and South Korea has seen a decline in 4G subscriptions, registering 53,9mn at the end of October 2020. 
The iPhone 12 supports 5G and will help boost the country's full transition to 5G by the end of 2022. However, according to recent reports, a large proportion of mobile users in Korea have complained about the quality of the nation's 5G. 
Customers claim the services provided by the country's three carriers are low quality, offer slow connections and lack applications that use the new technology. Official reports even show that more than 560,000 5G subscribers in Korea have switched back to LTE services.
Network issues
So far, the network issues are yet to be resolved, despite the government announcing that leading carriers SK Telecom, KT and LG Uplus, have already deployed over 115,000 5G base stations.
In July, the providers also agreed to invest a total of KRW 25.7 trillion ($22 billion) through 2022 to boost 5G infrastructure across the country. This investment will improve the 5G quality in seven major cities including Seoul and requires the deployment of 5G in 2,000 multi-purpose facilities, on Seoul Metro lines 2 and 9 and along major highways. 
According to reports, a new ultrafast mmWave 5G network is yet to be rolled out, with South Korea's operators aiming to commercialise the service by the end of 2020. The service will be initially open to the B2B sectors, while mainstream introduction is currently proving too expensive to implement.  
, CTO of VIAVI Solutions, a US network test, measurement, and assurance company based in San Jose, California, says concentrating on network quality will be a driving force in South Korea's continued global leadership in 5G services.
He said, "Very quickly, the overarching driver will change from simply having 5G network availability to having the best 5G networks. Even as operators continue their 5G build-out, they will simultaneously have to shift gears from network validation and verification through to advanced analytics and automated network troubleshooting."
Yamany added, "The race for the best 5G network has only just begun."