SoftBank raises US$282mn to strengthen 5G network in Japan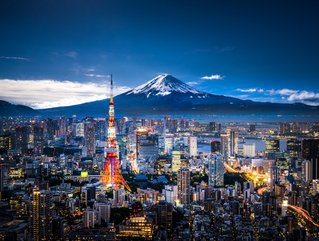 Japanese technology company SoftBank is raising US$282mn through a Social Loan to fund the construction of 5G base stations in Japan
SoftBank, a Japanese technology company, today announced it is raising US$282mn through a Social Loan to fund the construction of 5G base stations. Proceeds from the loan will be used to further strengthen SoftBank's 5G network and help resolve various social issues in Japan.
The company aims to help resolve social issues and enhance its corporate value by utilising its robust business infrastructure and technologies such as 5G, IoT and AI.
Fundraising forms part of the Sustainability Finance initiative promoted by SoftBank
The fundraising is part of the Sustainability Finance initiatives that SoftBank is promoting. In January 2022, SoftBank issued a Sustainability Bond (HAPS Bond), and proceeds from that bond will be used to fund SoftBank's High Altitude Platform Station (HAPS) business that aims to provide wide-area and stable telecommunication networks from the stratosphere to realise a society where all are connected. SoftBank also believes that 5G networks can greatly contribute to the birth of new industry sectors and create new value.
By utilising systems developed in-house to deploy 5G base stations, SoftBank is automating and optimising integration processes for base station settings, communication tests and the preparation of radio wave emissions to rapidly roll out its 5G network.
At the end of March 2022, SoftBank's population coverage ratio*3 surpassed 90%. With the proceeds raised from this Social Loan, SoftBank says it will further strengthen and accelerate the rollout of its 5G network.