SoftBank and KDDI to invest $38bn in 5G by 2030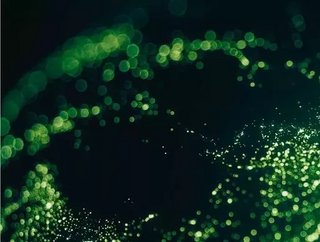 Both Japanese companies plan to invest around $19bn each over the coming decade in an effort to build out the country's 5G capabilities...
Two of Japan's four major telecom carriers have announced plans to invest a total of $38bn into the country's 5G network rollout over the coming decade. The reported this morning that both and will each invest around $19bn (2trn yen) in order to expand network penetration and spur adoption. 
Japan's other two leading telecoms, NTT Docomo and Rakuten, are also expected to continue investing in the nation's 5G infrastructure. 
SoftBank's plans for a Japanese 5G network include the construction of 350,00 base stations across the country. KDDI, which currently has fewer than 10,000 base stations, plans to grow that figure to 50,000 by the end of 2022, and reach 200,000 by 2025. 
Both companies are targeting industrial applications for 5G networks, as well as consumer adoption. Nikkei reports that "By setting up an extensive web of base stations, SoftBank will encourage more companies to switch over to 5G and promote new developments in data-intensive fields like the Internet of Things, telemedicine and self-driving cars." 
While Japanese infrastructure manufacturers have been relatively late to the party concerning 5G - allowing Huawei, Nokia and Ericsson to virtually corner the market between them - anti-Chinese sentiment around the world is also expected to provide a potential opening for Japanese tech firms like Fujitsu and NEC to expand their presence in the market. 
Japan is also working on several collaborative relationships with other nations. Recently, the government announced a with the UK - the first of such deals to be completed post-Brexit - and it was since revealed that to participate in building out the UK's 5G networks. This announcement follows the ejection of Huawei from the UK earlier this year, and the subsequent growth of Ericsson and Nokia's market share. 
Japan has also signed a pact with the Indian government to further cooperation around 5G, AI and critical information infrastructure. "The agreement promotes cooperation in capacity building, research and development, security and resilience in the areas of Critical Information Infrastructure, 5G, Internet of Things (IoT), Artificial Intelligence (AI), among others," said .
SoftBank's 5G services launched in March of 2020, along with a new R&D lab, cloud gaming service and availability on four smartphones, including the AQUOS R5G by Sharp, the ZTE Axon 10 Pro 5G, the LG V60 ThinQ 5G, and the OPPO Reno3 5G. 
To further drive adoption, SoftBank also announced that it was waiving the fee for its monthly 5G basic service for the first two years. "By lowering barriers to entry, even more people will be able to enjoy the appeal of SoftBank 5G services," . 
As Japan's telecom providers work to accelerate adoption inside Japan, and to boost investment in Japanese 5G tech outside its borders, the country could be on track to develop 5G capabilities that rival its neighbour South Korea.