The smart hospitals of tomorrow need smarter software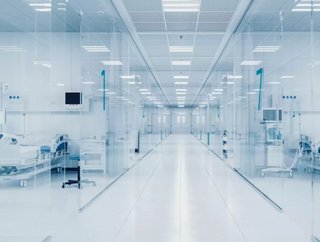 'Smart Healthcare' could be revolutionary – but IoT is nothing without the right software management tools, says Dan Teare, Sector Director at mpro5
The Internet of Things is one of the most exciting fourth-generation technologies being adopted today. It is certainly the most useful – and not just for your Roomba or Alexa devices. Perhaps the most promising uses for this tech is healthcare, or as technobabble labels it, 'Smart Hospitals'. If paired with the right sensors and digital workflow tools, IoT will have a revolutionary impact on modern healthcare.
A shining example of what the hospital of tomorrow may look like is the Humber River Valley Hospital in Canada. It is arguably one of the best examples we have of a truly interconnected, digital hospital. For example, it has a fully online appointment schedule, a digital check-in, electronic path lab test ordering and results, an automatic Managed Equipment Service, a RIVA Chemotherapy Robot, and Automated Pharmacy Systems (with three-quarters of the hospital supply chain totally automated).
Most hospitals in the world are a long way from incorporating holistic, joined-up IOT systems like the Humber River Valley Hospital; however, the potential is clear, and the resulting improvements in efficiency and customer service, if done right, will be incredible. This means better patient care, more efficient customer service, and an easier life for doctors, nurses and facility management teams. The more tech can help healthcare staff, the more time they can spend helping people and saving lives.
The Internet of Things, when working in tandem with advanced sensor technology and an integrated, adaptable software management system, can do a lot in a hospital. The air conditioning could manage the temperature of every room, depending on the ambient temperature and which doors are open for how long; cleaning regimes can automatically adapt to the amount of people using a room, bathroom, or a piece of equipment; and if anything breaks, someone will be notified to fix it – and those are just some examples for the management of the facility itself.
For patients, IoT is not just efficient or useful, it could be lifesaving. From glucose and depressive mood monitoring, to connected digital contact lenses, new tech will be able to recognise an issue, and either solve it itself or contact a specialist. 
However, with all this potential comes a lot of data. By the year 2025, an ordinary person will interact at least 4,800 times a day with connected devices, and the volume of data in the world should reach 163 ZettaBytes by the year 2025, with the majority coming from IoT devices. To put that into clear, headache inducing English, a ZettaByte is a trillion gigabytes.
However, all this data is nothing without insight – and insight can only come from smart data management. The software, machine learning and AI need to trawl this data lake to establish actionable events and trigger the human workflow (manual intervention) to start. Data for data's sake is useless without action. You can have all the data in the world stored up and available but unless you actually do something with it you might as well have no data. Essentially, software turns data into a simple narrative so operations teams can see the problem and create effective solutions. 
This means data can't be siloed, so only one department can access it - yet it must also be stored safely and securely, particularly sensitive medical information. It must be simple to use, yet be able to adapt constantly to an ever-changing IoT environment – with new uses and technology discovered and added in every day. After all, sensor technology is evolving at a rapid rate – with new ways to measure sight, sound, and touch everyday – so it is no good having a software that doesn't evolve as the technology does.