Singtel and Ericsson to deploy energy-efficient radio cell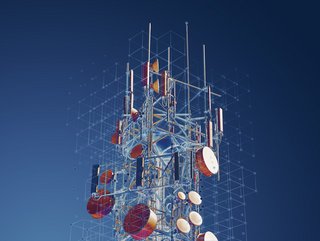 In order to help meet sustainability goals, Singtel has deployed Singapore's greenest radio cell, the Ericsson AIR 3268, to its 5G network
The Ericsson AIR 3268, Singapore's cleanest radio cell, has been deployed by Singtel to its 5G network.
This is part of Singtel's ongoing sustainability and decarbonisation measures towards achieving net-zero emissions by 2050 and paves the way for more such radio cells to be deployed across the country to augment its nationwide 5G coverage.
"We are always looking for ways to deliver Singapore's greenest 5G network while further reducing our carbon footprint. By integrating energy-efficient technologies into our operations and infrastructure, we aim to build a better, more sustainable future, as we continue to deliver the best network performance and user experience to consumers and enterprises through our 5G solutions and services. With an optimised network, even end-users will be able to conserve energy on their mobile devices, making them part of the movement of building a better future together," said Anna Yip, Chief Executive Officer, Consumer Singapore, Singtel.
Creating a more energy efficient radio cell
The AIR 3268 radio is expected to save up to 18% more energy and weighs about 40% less than earlier generations of 5G radios.
It also makes a 5G site 76% lighter than a 4G site that typically requires multiple radios, while providing the same network capacity. This further reduces Singtel's overall 5G network energy consumption that is already up to 58% lower than 4G today.
The AIR 3268 is designed to provide real-time channel estimation and ultra-precise beamforming – or elimination of undesirable noise interferences – to accelerate 5G mid-band spectrum deployment, and boost capacity, coverage and connectivity speeds, thus enhancing mobile experiences for customers.
Martin Wiktorin, Head of Ericsson Singapore and Philippines, said, "Sustainability and energy efficiency are a priority for us at Ericsson. Deploying our energy-efficient AIR 3268 radio as part of Singtel's 5G network is a significant step in our larger sustainability plan, which is focused on breaking the energy curve by activating energy-saving software, building 5G with precision and operating the site infrastructure intelligently. This will serve to manage mobile traffic growth while reducing energy consumption."