Scottish councils to trial free smart city IoT technology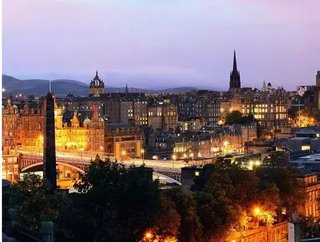 32 local authorities are being given access to IoT that supports intelligent lighting, waste management, air quality and social housing trials by North...
The Scottish Government is rolling out a suite of new trials using the internet of things (IoT) to support the application of smart city technologies to improve social housing throughout the country in partnership with UK IoT firm North.
, the initiative aims to help 32 local councils in Scotland to find technology-based solutions to social and environmental issues facing their jurisdictions. 
North will work with the Scottish authorities in order to host workshops with the goal of determining which smart city IoT solutions are best deployed in conjunction with local authority services. So far, these IoT Accelerator packs are being offered as part of a one year-long free trial to help local governments implement intelligent lighting, waste management, air quality control and monitoring, and social housing support solutions. 
"IoT technology has the power to truly transform our lives, from revolutionising the ways in which we work, to ensuring that we live in safe and healthy environments, with the ability to access real time data which allows us to make informed decisions to improve services across communities," commented Alasdair Rettie, Group Technical Director at North. 
"The use of such solutions within councils provides extensive opportunities and a vast number of benefits, and we are thrilled to be able to provide councils with this unique experience to see the potential unlocked through the application of our 'IoT Accelerator Packs'."
The Highland Council, which oversees the largest local government area in the UK, covering the northernmost reaches of mainland Scotland to the north of Aberdeenshire and Argyll, has already begun to implement North's IoT technology. The council is using the IoT Accelerator packs to convert local schools, care homes, leisure centres and council offices into smart buildings. 
"Through the use of smart IoT sensors, data and insights captured from within council buildings include the monitoring of CO2 levels, temperature, humidity, ventilation, energy consumption and light levels, and are set to reduce costs and carbon emissions, whilst improving the environment for young people, elderly care home residents, members of the local community, and council staff," said a spokesperson for North in a press release. 
North's company blog added that, "With councils set to benefit from a free 12-month trial, intelligent lighting will help the organisations reduce their carbon footprint and operational costs using real time data to monitor lighting requirements, while the installation of smart bins will align waste collection frequency with demand, significantly reducing costs and emissions." 
North was founded through the merger of a range of UK-based technology companies, including Boston Networks, PEL Services, 2020 Vision Systems, Pinacl Solutions and Pinacl Global Delivery Alliance.