Samsung's new A42 5G ushers in affordable 5G in Europe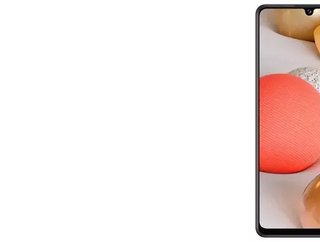 5G-enabled devices are starting to hit affordable price points outside of China...
Earlier this week, Samsung announced the upcoming launch of its new . The device is slated for release in the UK from November 6, at a retail price of £349. 
The launch of the A42 5G heralds the next phase of 5G consumer adoption, as handsets capable of connecting to 5G networks begin breaching more affordable price brackets. 
Of course, Samsung's latest addition to its affordable A-Series range isn't the first mid-to-budget-range 5G phone. It's not even the cheapest. Samsung itself is already offering 5G on its A51 and A71 models, priced at $500 and $600, respectively, and available in the US and Europe. 
Vivo's Z6 5G, the Redmi K305G and K30i 5G, and Realme's v3 have been providing 5G to consumers in China for less than the price of an A42 for months. In the US, CoolPad has been selling its Legacy 5G handset for less than $400 for a while as well. 
However, Europe has been severely lacking in high-quality 5G releases under the £500 mark up until now. In November, the region will get two very promising new phones. Firstly, the Galaxy A42 5G, and on the 19th t, which is expected to retail for £499. 
"We're excited to bring to market our latest 5G smartphone within the A Series line-up. The Galaxy A42 5G delivers premium features and innovation, powered ready for super-fast 5G network connectivity," said in a company statement. 
The A42 5G packs a decent number of premium features for a budget 5G phone. It has a 6.6-inch HD+ Super AMOLED Infinity-U Display, a Fast Charging 5,000mAh battery, a quad-camera rear array, and 128GB of internal storage with 4GB of RAM. 
The Pixel 4a 5G by contrast has 6GB of RAM, but a slightly smaller screen and battery, which might make the Galaxy A42 5G the better choice.