Samsung, Verizon, Qualcomm break 5G upload speed record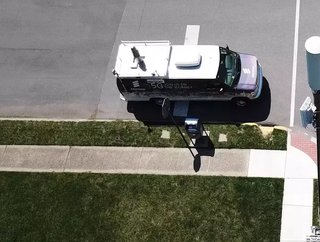 The latest trial using Samsung, Verizon, and Qualcomm's mmWave 5G network has hit upload speeds of 711 Mbps.
5G download speed records are being broken with stunning regularity. In January of this year, Telstra, Ericsson and Qualcomm beat the previous record (set in September of 2020) of 4.2 Gbps by a full 800 Mbps on a commercial 5G network. The new record stood for less than three months before Samsung smashed it once again, hitting 5.23 Gbps. This year, it's seemed as though not a month goes by without a new download speed record building on previous performance benchmarks - whether it's the fastest speeds ever achieved between two mmWave devices, or the fastest (literally) connected car link in history. 
However, upload speeds tend not to get the same level of press. 
Anyone who's ever run a speed test on Ookla, or any other benchmarking service, will know that - while a fast internet or data connection can deliver blisteringly fast download speeds, the speed at which data can leave your device and head into the cloud is typically much slower. 
South Korean electronics giant Samsung, in partnership with Verizon and US chipmaker Qualcomm, is looking to rectify that fact - a bit. 
In a new network trial, Samsung (which provided the infrastructure equipment like radios and antennas), Verizon (which provided the network and spectrum), and Qualcomm (who built the chips in the test device), managed to achieve upload speeds of 711 Mbps on a 5G network using mmWave high-band connectivity under lab conditions.
While "previous multi-gigabit speeds have been recorded on downloads before", Samsung claims that this is the "fastest speed the companies have been able to reach while uploading data to the network." 
For contect, 711 Mbps is fast enough to upload a 1GB video file to the internet in about 10 seconds. Samsung says that, in an age of social media mass adoption, mmWave-enabled upload speeds will "pave the way for uploading videos, pictures and data to the cloud, social media accounts, or sharing directly with others in densely populated venues like downtown streets, concerts and football stadiums," as well as further enabling remote work and student populations to "upload and synchronise massive files, complete simultaneous editing of documents in the cloud, and collaborate with colleagues effortlessly." 
Samsung adds that the implications of faster and faster uploads speeds also apply to the enterprise sector, providing a foundation for new use cases from AI-powered quality control solutions to security and augmented reality experiences. 
"Enhancing uplink speeds opens the door to new possibilities with 5G mmWave, in transit hubs, downtown areas, shopping malls and crowded venues, while also powering robust 5G fixed wireless access services in homes and small businesses," said Durga Malladi, Senior Vice President and General Manager, 5G, mobile broadband and infrastructure, Qualcomm Technologies, Inc.  
Adam Koeppe, Senior Vice President of Technology Planning for Verizon, also commented: "Our mmWave build is a critical differentiator, even as we drive towards massive and rapid expansion of our 5G service using our newly acquired mid-band spectrum, we are doubling down on our commitment to mmWave spectrum usage." 
He added that Verizon plans to continue expanding its mmWave footprint across the densest parts of its network. Currently, Verizon's mmWave 5G network is available in about 75 US cities, following the company's recent expansion to eight new metros, including Scranton in Pennsylvania, and Jacksonville in Florida.
"We had over 17K mmWave cell sites at the end of last year and are on track to add 14K more in 2021, with over 30K sites on air by the end of this year, and we'll keep building after that," added Koeppe.