Samsung sets new 5.23Gbps 5G speed record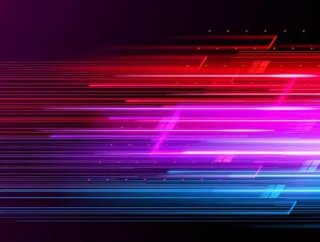 5G speed records continue to be broken as Samsung smashes the previous milestone set by Telstra, Ericsson and Qualcomm...
Around the world, 5G speed records continue to fall, as telecommunications firms compete to outdo one another in the race to unlock the technology's potential.
The predictions around 5G's potential to offer blindingly fast connections and download speeds in the realm of 10 to 30 times faster than current 4G LTE connections have circulated for years. 
So far, however, most customers who have access to 5G services have only experienced marginal jumps in speed compared to the kind of connectivity offered by strong 4G connections. 
In the US (a particularly dire example) average 5G network download speeds hover at around 70Mbps. AT&T is the fastest at 75.6Mbps and Verizon is the slowest with 67.1Mbps, which is probably why the US mobile network operator (MNO) put forward by its closest competitor (AT&T) at the latest 5G spectrum auction. 
Those kinds of speeds are hardly the generation leap that customers and enterprises have been promised, and while the US' 5G speeds are far lower on average than other strong adopters like South Korea - which comfortably embarrasses the US with average download speeds in excess of 351Mbps - and Saudi Arabia, it's still an issue that, for a large number of new 5G users, the technology isn't delivering the kinds of speeds that operators have promised. 
Nevertheless, the speeds being achieved under test conditions on commercial devices are continuing to get faster. 
On Wednesday, South Korean electronics giant Samsung announced that its engineers have officially broken a new world speed record for 5G. 
By combining 4G LTE and high-band mmWave 5G, technicians at Samsung's Korean test lab achieved data speeds of 5.23Gbps on a Samsung Galaxy S20+. The test was carried out using 40MHz of 4G frequency and 800MHz of 5G frequency in the mmWave band. 
Using 4G to support the low-end spectrum needs of such a connection is relatively unique, and points towards a future where 4G and 5G assets can work in tandem to better support users across a finite amount of available spectrum. 
"Mobile operators need to make the most of their finite spectrum assets in order to ensure user experiences that deliver the full value of 5G," remarked Ed Gubbins, Principal Analyst at GlobalData. "This achievement showcases Samsung's distinguishing ability to leverage an end-to-end portfolio and broad expertise that spans core, RAN and devices to help operators maximize the return on their 5G investments."
The recorded speed breaks the previous record of 5Gbps, which was set back in December of last year . 
It's worth noting that these aren't the fastest speeds we've seen over a 5G network. On December 7, 2020, Etisalat recorded speeds of 9.1Gbps on its own 5G network, but used a prototype device built for the task, rather than a smartphone that customers can buy on the market.
"Through this demonstration, Samsung is proud to achieve another breakthrough record in 5G data speeds, now spotlighting the power of using a dual 4G and 5G approach, delivered directly to a single user," said Ji-Yun Seol, Vice President, and Head of Air Technology Group, Networks Business at Samsung. "This reinforces our commitment to delivering the best possible 5G solutions to our customers and our ongoing support to help mobile operators accelerate the benefits of 5G services to their users."