Samsung integrates 5G antennas into new RAN units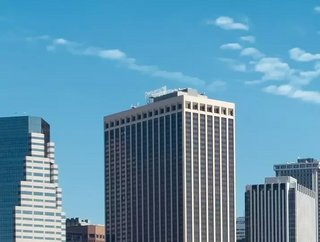 The new One Antenna Radio combines Massive MIMO radio with passive antennas for an all-in-one solution designed to accelerate low and mid-band rollouts 

The latest 5G equipment solution integrates both Massive MIMO radio tech and passive antennas, which could be an important step towards accelerating the global 5G rollout. 
Mobile network operators and infrastructure firms are starting to bump up against some issues when it comes to rolling out 5G. Chief among those issues is the capital expense required - everything from the equipment itself, to labour costs and spectrum commitments. US telcos AT&T and Verizon threw down almost $69bn between them at the FCC's most recent spectrum auction at the beginning of the year. 5G (especially standalone 5G, which doesn't piggyback off of existing 4G LTE infrastructure) is a hugely costly endeavour. In order to start seeing a return on these massive investments, MNOs are looking to roll out their 5G services as quickly as possible. But these networks aren't necessarily easy to build. 
Just to look at one example, 5G equipment is heavy. A Massive MIMO radio unit may be able to handle six times the capacity compared to a unit from the previous generation, but it's also, you know, massive. Infrastructure companies and telcos are running into all kinds of issues, from lack of site space and regulatory issues to rooftop sites collapsing from the increased weight. 
Now, South Korean tech giant Samsung - fresh off the back of being selected as the core infrastructure partner for Vodafone's 5G network in the UK earlier this month - has launched a new solution which might (at least for low and mid-band 5G) solve some of the time-to-market issues that MNOs are seeing.   
Meet the One Antenna Radio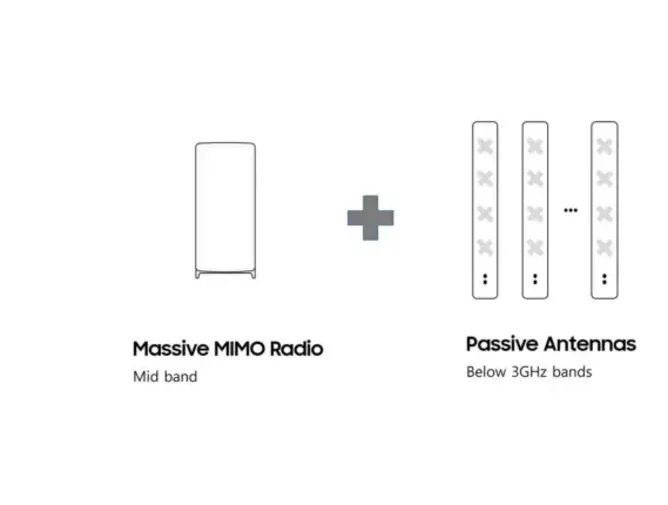 Launched this week at Samsung's virtual "Samsung Networks: Redefined" event, the One Antenna Radio is a pretty novel solution that could solve a lot of issues for MNOs. "As operators continue to extend their 5G coverage, a key challenge they face is the space and footprint restrictions at sites and on towers. Samsung's all-in-one radio will address varied environmental and site demands–easing installation, saving space and reducing OPEX for operators," said the company in a press release. 
The One Antenna Radio comprises a 3.5GHz Massive MIMO radio with low-band and mid-band passive antennas integrated into the unit. The unit, Samsung claims, can not only simplify site management and the installation process, but also reduce ongoing operational expenses due to the antenna-RAN combo requiring less space on sites or towers, which cuts down on maintenance and rental costs. 
"We are proud to introduce our One Antenna Radio to provide industry-leading performance that's designed to address various deployment environments," said Wonil Roh, Senior Vice President and Head of Product Strategy, Networks Business at Samsung Electronics. "Recognising that mounting hardware, cabling, crew site time and space limitations are a challenge for most operators, we created a solution to help tackle this issue, and expand deployment boundaries."
The One Antenna Radio is expected to be ready for commercial deployment in early 2022, and be initially released to the European market - where high density populations, booming real estate prices, and a slower 5G rollout that in the US or APAC are conspiring to make the solution the most useful.