Samsung expands its Galaxy Upcycling program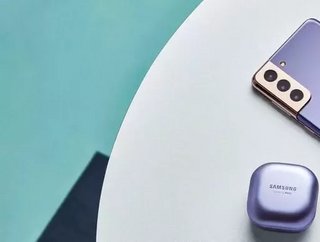 The program will allow Samsung customers to convert their old smartphones into IoT-enabled smart home devices...
Samsung today an expanded beta version of its Galaxy Upcycling program, which allows Samsung customers to give their old smartphones as IoT-powered smart home sensors and devices.
On Earth Day of all days, it's a welcome development. In an industry that pushes its customers to throw away their devices every one to two years in favour of newer-shinier gadgets - and contributes massively to as a result - Samsung's drive to find a place for defunct, but very much functional, smartphones may point the way forward for other operators looking to help their customers cut back on  
"We created Galaxy Upcycling at Home to enable more people to repurpose their old devices into useful tools, allowing both Samsung and our users to be mindful of the impact we have on the environment," said Sung-Koo Kim, VP of the Sustainability Management Office, Mobile Communications Business at Samsung Electronics. 
Kim added: "We are rethinking how we use existing resources, and we believe the key to upcycling is to enable solutions that transform old technology into something new by adding value. We are committed to integrating sustainable practices into our day-to-day lives, and through Galaxy Upcycling at Home, users can join our journey toward a more sustainable future."
The program also has the function of demonstrating and expanding the availability of Samsung's smart home solutions - something it's been pushing hard for a few years. 
The Galaxy Upcycling program was actually announced a few years ago, but the South Korean tech giant has been almost-completely silent on the project until this week.
The expanded functionality of the program now allows users to turn their old Samsung devices into sound and light sensors, which can then be linked to everything from light bulbs to a smart TV.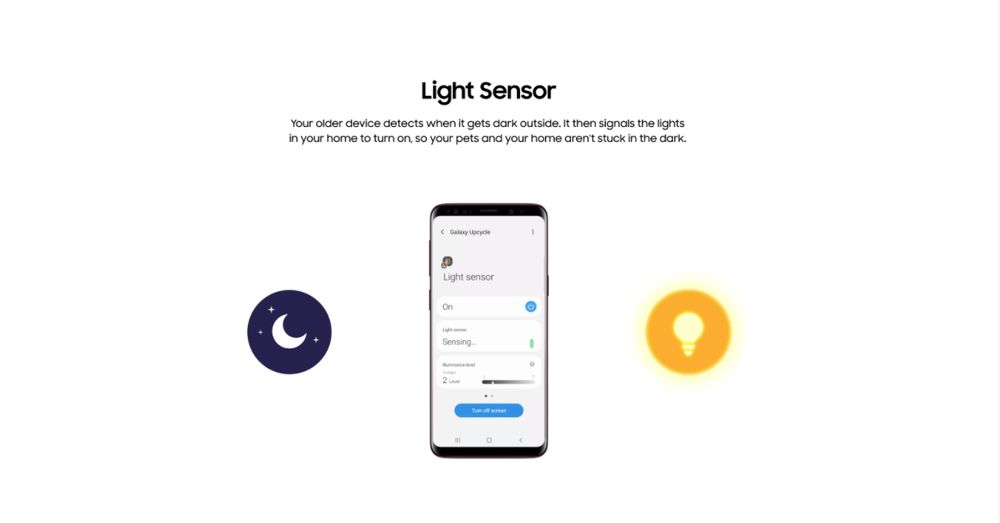 Courtesy of Samsung Electronics
Using an AI-based solution, these devices will now be able to pick up specific sounds - like a baby crying or a dog barking - and send an alert to the user's primary device. Simultaneously, the light level detection feature can, for example, tell when it gets dark outside and turn on the lights indoors. 
Courtesy of Samsung Electronics
Jaeyeon Jung, VP & Head of the SmartThings team, Mobile Communications Business at Samsung Electronics, commented: "The program transforms Galaxy devices into SmartThings devices and demonstrates the power of our intelligent IoT platform to broaden the possibilities of what users can do with their old phones. Through Galaxy Upcycling at Home, users will have access to the complete SmartThings ecosystem, enabling them to explore broader updates and features without having to purchase a new device."