Samsung chosen as Vodafone's 5G network supplier in Britain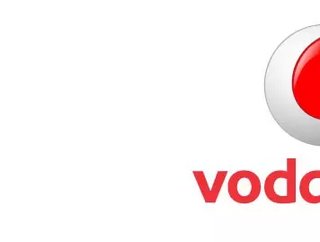 Samsung Electronics will become Vodafone's 5G supplier in Britain, following an announcement made today
Vodafone has announced today that it has chosen Samsung Electronics to be its 5G network supplier for Britain in what has been described as a "breakthrough" for the South Korean technology company. A financial amount for the agreement is yet to be disclosed. 
Mobile operators in Europe are currently considering the South Korean tech giant as a replacement supplier for the Chinese manufacturer Huawei, with representatives from Orange and Telefonica previously having discussions with the company. Britain has ordered all Huawei devices to be taken off of its 5G network by the end of 2027. 
Samsung's European 5G network growth
Samsung says that it is currently relying on Europe to maintain and grow its 5G network, specifically in its network equipment business. "It still has a long way to go to catch Ericsson and Nokia, but Samsung has a well-rounded 5G RAN portfolio across mobile broadband, fixed wireless access, and private 5G networks, so it should be seen as a genuine contender," said Richard Webb, CCS Insight analyst. 
Currently, the European telecoms market is led by Nokia, Huawei, and Ericsson with Samsung entering the market after securing a US$6bn deal with Verizon. Open RAN has also been welcomed by several mobile operators and aims to reduce costs and improve flexibility. 
Open RAN (Radio Access Network) is a network that consists of interfaces that support interoperation between several vendors' equipment. The purpose of Open RAN is to have an interoperability standard for Radio Access Network elements such as non-propriety white box hardware. 
Which European countries have 5G? 
As of March 2021, the fifth-generation mobile network had been deployed in a total of 24 EU countries. These are: Austria, which has 5G network capabilities with T-Mobile, Three, and A1 Telekom; Bulgaria, which offers 5G with Vivacom and also A1; and Proximus delivers 5G to Belgium. 
Other countries include Croatia, Denmark Cyprus, and France which has 5G network coverage with Orange, Bouygues Telekom, and SFR. Meanwhile the United Kingdom, although no longer an EU member, has 5G coverage across four mobile operators: EE, Vodafone, O2 (formerly Telefonica), and Three.