Samsung brings mmWave 5G online in Seoul Metro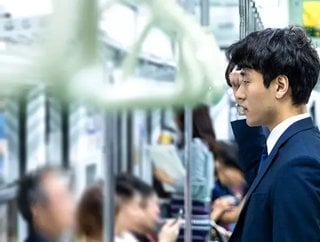 Commuters on the Seoul metro are now experiencing 25x faster wifi speeds thanks to high-band 5G deployed by Samsung on fast-moving subway trains. 
South Korean commuters in the nation's capital have had their public wifi speeds boosted considerably. Electronics giant Samsung has completed a trial using mmWave high-band 5G connectivity backhaul to increase public wifi speeds by as much as 25 times. 
The trial showed users reaching wifi download speeds of 1.8 Gigabits per second on a "fast-moving subway train" underground. Currently, the average wifi speed on Seoul's metro lines is 71 Megabits per second.
Samsung used its 5G Compact Macro solution to leverage high-band, ultra-fast 5G connectivity to backhaul user data. 
The trail took place across five stations on the Seoul subway line circulating through "major downtown areas" using the 800MHz in the 28GHz spectrum bands. 
Samsung's hope is that the trial will serve as a demonstration of their mmWave 5G capabilities, not only on public transport, but in other crowded, public settings like sports stadiums and shopping malls. 
"We are pleased to deliver an enhanced mobile experience, with faster download speeds and connections for subway passengers, leveraging our advanced 5G mmWave solution," said Seungil Kim, Vice President and Head of Korea Business, Networks Business at Samsung Electronics. 
He added: "Our successful speed trial on public transportation proves the high potential of 5G mmWave, demonstrating its capability to complement existing wireless technologies, and boosting the performance of legacy networks, all while providing a foundation for future telecommunication services."
The company says it plans to expand its "enhanced wifi" services to other forms of public transportation like buses and "high speed trains" which, in the short term, presumably means the national KTX bullet train. 
All aboard the 5G train 
Public transport is frequently held up as one of the more promising deployment cases for 5G connectivity. The fact that public transport in large metros frequently condenses huge numbers of people into small spaces for large periods of the day is ideal, especially when it comes to high-band 5G, which has a much smaller range than mid-band or low-band 5G. 
In 2017, the annual ridership figures for Seoul's metro network (which comprises 20 lines and 728 stations - and is expanding all the time) was just shy of 2 billion people on lines 1-9 alone. There are few places in the world where a 5G deployment can touch so many users in such a short amount of time.