Russia's attitude towards 5G needs to change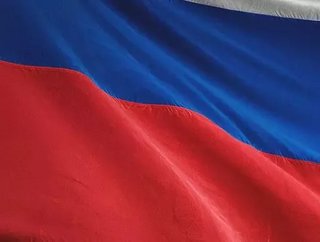 The country's relationship with China and alarmist media coverage on 5G suggests Russia could be undermining US rollouts of the new technology...
Russia's position on 5G is causing concern among Western superpowers following a raft of negative media stories released by the Federation's international media mouthpiece, RT America. 
Apprehension is also growing regarding the developing relationship Russia has formed with China following the COVID-19 pandemic, the United States ban on the use of Chinese hardware for 5G and Huawei Technology's expulsion from many international telecom programmes. 
Despite RT America repeatedly broadcasting reports internationally that 5G technology is damaging to public health, the state-capitalist nation which describes itself as a Federal Republic, is making considerable headway with its implementation, and using is Chinese equipment to achieve it.
Russia's 5G network is currently being built using Huawei technology, with President Vladimir Putin publicly declaring in February that the launch of the country's 5G networks was a priority. He told media representatives, "The challenge for the upcoming years is to organise universal access to high-speed internet, to start operation of the fifth-generation communication systems."
Radio spectrum issues
However, according to a recent report by Europe, the implementation of Russia's 5G has been hampered by bureaucracy and internal technicalities. 
Critically, conflict over the country's regulations on radio transmitting is hampering the rollout. Russia's domestic policy on radio electromagnetic fields are considerably more restrictive than international guidelines followed by the US, Europe and beyond. Experts say Russia's guidelines do not offer better health protection – but they do increase operating costs by tenfold. 
Approval processes in Russia are also notoriously slow, making the delay on 5G network development even greater. 
Progress is being made, however, as reports suggest Russia will create 46 million 5G bases by 2025. That amount will service approximately 20% of the country's connections, putting Russia above the global average in terms of 5G timelines, but below leading markets such as China, the US and South Korea. 
Some analysts suspect this is the motivating factor behind the Russian media's numerous, international news reports on health problems related to 5G technology. 
A recent described the stance as "economic warfare". It stated, "It [RT America's negative 5G press] targets a new world of interconnected, futuristic technologies that would reach into consumers' homes, aid national security and spark innovative industries. Already, medical firms are linking up devices wirelessly to create new kinds of health treatments."
, chief operating officer of New Knowledge, a technology firm that tracks disinformation, was also quoted as saying, "Russia doesn't have a good 5G play, so it tries to undermine and discredit ours."
Political concerns
But it is Russia's current, cordial relations with China that are the biggest cause for concern. Despite the international community pulling ranks against the communist superpower, Russia has markedly deepened its connections with China. 
The situation has, say, analysts, been worsened by US sanctions. , an expert at the Russian International Affairs Council, recently wrote, "Huawei's intensified courting of Russia is believed to be spurred by US sanctions put in place last year. To respond to the United States' hostile moves, the company had to redirect investments into Russia, expand its research team, and increase Russian scientists' salary."
Investment is rife as Russia's state-owned telecommunications company, MTS has plans to buy $93mn in 5G equipment from Huawei to build its network. And earlier this year, the Chinese technology giant became the first telecom provider in Russia to be granted a license for installing 5G all over the country.
Beijing and Moscow have also officially partnered up to develop 5G equipment in Russia, with Huawei leading the 5G deployment. Both sides benefit as Huawei provides high-quality technology at rates that undercut its international competitors. 
Furthermore, Huawei Technologies has expanded its operations in Russia, employing 900 staff, with plans to expand and hire 1,000 more by 2024.  
International influence
But despite Russia's close bond with China, the Federation is still open to Western telecommunication technology. Ericsson Russia was recently involved in a 5G pilot service. Visitors to the CIPR-2020 conference were subject to remote health monitoring, which included temperature checks, PPE and social distancing. 
Ericsson supplied and managed the thermal imaging and mobile video terminals at the conference, which saw the company's 5G monitoring solution measure visitor's temperature over 200,000 times during the first two days of the conference. 
Experts say the pilot, which took place at Nizhny Novgorod in the Volga in September, is a step towards developing advanced 5G services in Russia.
President of Ericsson Russia, , described the trial as innovative, saying the Swedish telecommunications company was making headway in Russia's 5G developments. 
He commented, "Ericsson is actively involved in the development of new technologies in Russia. At our 5G Innovation Centre in Moscow, we, together with operators and device manufacturers, pilot and adapt advanced products and solutions, as well as study promising scenarios for using 5G technologies in the Russian market. Ericsson's global expertise and extensive experience in launching 5G networks in different countries will contribute to the most cost-effective and efficient deployment of fifth generation networks in Russia."