Romania becomes latest country to ban Huawei from 5G network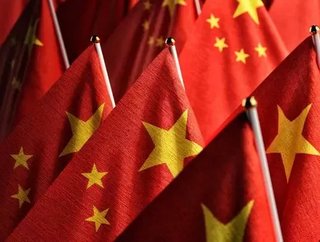 Romania has become the latest country to follow the US' lead in banning Huawei and other Chinese firms from developing its 5G network...
On Thursday this week, Romania became the latest addition to to ban Huawei and other Chinese tech firms from taking part in the development of their 5G networks.
The Romanian government approved the US-backed bill on Thursday, which effectively bars companies without a transparent ownership structure, a history of unethical behaviour, or that are subject only to an independent justice system in their own country, from dealing with Romanian telecom companies building out the country's 5G infrastructure. 
That, according to a , includes and other Chinese telecommunication and tech companies. 
Like many nations, including the US, UK and more recently Poland, with two choices when it comes to building 5G networks: Ericsson and Nokia. "Europe has emerged as a battleground in the technology 'Cold War' playing out between China and Washington and Huawei's European competitors, Ericsson and Nokia, could become a supplier duopoly should the Chinese company be shut out," noted Reuters reporters. 
Huawei's lawyers have attempted since the legislation entered Romanian Parliament last Summer by attempting to persuade the European Union - which has the power to overrule a piece of national legislation like this - to step in on its behalf. Huawei's letter to the EU essentially argued that it was allowing Washington, rather than Brussels to dictate the law in Europe. 
While Huawei's plea appears to have fallen on deaf ears, there's no denying that the decision will be regarded as a win by the US government, which has been lobbying hard for the past several years to curtail any influence Huawei - which it sees as an instrument of the PRC government and Chinese military - may have over the 5G buildouts happening in other countries. 
In January of last year, the US mission in Romania published a blog post effectively spelling out the exact letter of what this week became Romanian law. "Huawei refuses to reveal its corporate structure or explain its connection to the Chinese Communist Party", said the post. In August of 2020, Romania's President Klaus Iohannis even signed a memorandum of understanding with then-President Donald Trump, agreeing to avoid security risks posed by Chinese investment in the country's telecommunications services. 
We don't want to end up with critical systems being operated by companies which are not trustworthy," said Iohannis in an interview shortly after. 
According to Reuters, the bill that went into effect on Thursday essentially parrots the US talking points reflected in that memorandum. 
Pavel Popescu, a member of Romania's Chamber of Deputies, told Reuters on Thursday that "The government just approved this bill of paramount importance for Romania, sealing a 2019 memorandum signed in Washington, meaning that China and Huawei are ruled out from any would-be partnership on 5G with the Romanian state," and adding that "National security is a key goal, and protecting Romania's future generations' personal data is crucial."
Huawei has repeatedly denied the accusations that it conducts any spying for the PRC.