Rogers rolls out Canada's first standalone 5G network core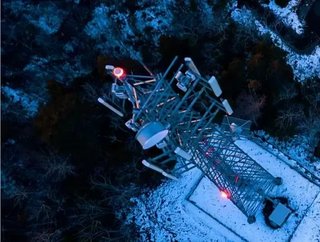 Canadian network operator Rogers Communications has begun to spin up the country's first standalone 5G network core, powered by Ericsson...
Canadian telecom operator Rogers Communication announced this week that it has begun the roll out of its standalone 5G network core. The service, which is built on Ericsson's technology, is the first network core of its kind to go live in Canada.
The standalone network went live on Wednesday in Montreal, Ottawa, Toronto and Vancouver. Additionally, Rogers' existing non-standalone 5G network was also expanded to reach more customers in 26 new cities and towns in Alberta, British Columbia, New Brunswick, Ontario, and Quebec, and now reaches 160 communities across the country.
"Considered the brain of the network, our 5G standalone core propels us forward on our path to bring the full potential of 5G to Canadians," said Jorge Fernandes, Chief Technology and Information Officer, Rogers. 
"As the first carrier to introduce wireless services to Canadians 35 years ago, and the first and largest 5G network in the country, we are pleased to once again be first to help advance telecommunications innovation in Canada. From ultra-low latency to advanced services like network slicing, standalone 5G will support applications and technologies that will have a profound impact on our economy and society."
Rogers Communications already operates Canada's largest 5G network in terms of coverage by kilometres squared. Leveraging this into a standalone 5G offering is the next step in elevating its connectivity offerings, the company claims. 
The new standalone network will allow Rogers to maximise the capabilities of its 5G network, delivering ultra-low latency, better network slicing, and mobile edge computing to its enterprise customers and consumers. 
Standalone and non-standalone 5G are two sides of the same coin, and both represent a viable path towards 5G deployment for carriers. Non-standalone 5G networks use the same infrastructure to also provide legacy 4G services. According to , head of Ericsson's 5G RAN product line, increased industry digitalisation is increasingly providing carriers with the opportunity to "go straight from 4G to standalone 5G, which offers greater possibilities to tap new 5G use cases, especially for enterprises." 
He adds that, "Standalone 5G NR is a key enabler for service providers to develop their offering."
Rogers Communications' standalone 5G network is being powered by Ericsson's dual-mode 5G Core. The two firms initially partnered on the project back in 2018, with Rogers selecting Ericsson as its exclusive 5G vendor. 
"5G opens a world of possibilities for businesses, industries and everyday lives. With Ericsson being a global leader in 5G and offering a cloud-native dual-mode 5G Core solution for smarter networks to drive smarter business, Rogers will be able to offer a multitude of new business opportunities for mobile users and industries to the Canadian market. This solution will provide agility, programmability and flexibility to meet the growing needs of consumer and business demands," said Jeanette Irekvist, Head of Customer Unit Canada for Ericsson North America.
"Rogers is committed to investing in a strong 5G network, and Ericsson is pleased to be a trusted partner on this journey. This is a major milestone to celebrate."